Don't Let These 6 Mistakes Ruin Your Ragnar Relay
Before you participate in your first Ragnar Relay, check out this list of six common mistakes that many runners make during their first one.
Heading out the door? Read this article on the new Outside+ app available now on iOS devices for members! Download the app.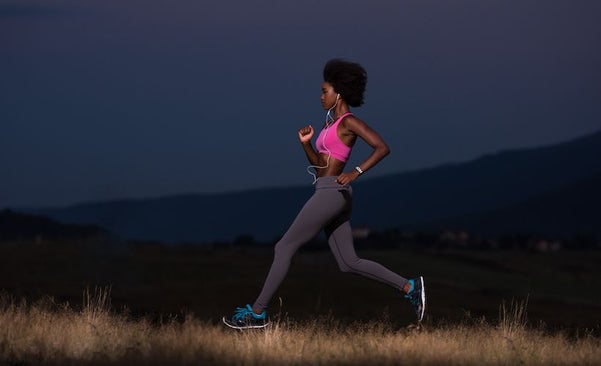 Signed up for a Ragnar Relay? Ragnars are loads of fun and a definite bucket list item in the running world (in my opinion). Things move very quickly during the 36-hour race, and it pays to plan as much as possible so you don't "run" into these easily avoidable situations. Don't let these mistakes ruin your Ragnar Relay!
1. Not Studying Your Leg Maps Ahead Of Time
While the routes are marked, it is easy to get turned around and lost in the dark if you are not aware of your route. Always carry a copy of your leg map with you and know where the major turns are. Be aware of the areas in which your van mates will and will not have access to you.
2. Trying New Fuels During The Race
I cannot stress this one enough! I learned the hard way that having a full-fat milkshake at midnight on an empty stomach was not the smartest idea. Stick to foods that you know your stomach can tolerate.
Related: 5 Things You Should Know Before Running A Ragnar Relay
3. Relying Only On Protein Or Granola Bars Throughout The Race
Similar to the rule above, eating only granola or protein bars for two days can wreak havoc on your digestive system. These fuels are meant to be supplements to other foods, rather than substitutes during endurance events. Instead, take along snacks that are easy to store, such as fruits, nuts, nut butters, bagels, etcetera. You'll be more hungry than you expect and will be glad to have real food.
4. Leaving Your Phone (And Van Mate Contact Info) Behind
Carrying your phone with you on each of your race legs is a must! It's vital to have contact information for your van mates on your person. Runners can get injured, lost or can't find their vans at transition points. You need to be able to contact them at all times.
5. Not Bringing Rain Gear
Even if the weather looks clear for the duration of your race, conditions can change quickly over the course of 200 miles. Throwing in a lightweight rain jacket with a hood is key. Additionally, always pack an extra pair of running shoes. No one wants to run in wet shoes! Your feet will thank you.