What Runners Wish They Knew Before Their First Marathon
Freeletics asked its 15 million users what they wished they knew before they took on the marathon—and now you can learn from their mistakes.
Heading out the door? Read this article on the new Outside+ app available now on iOS devices for members! Download the app.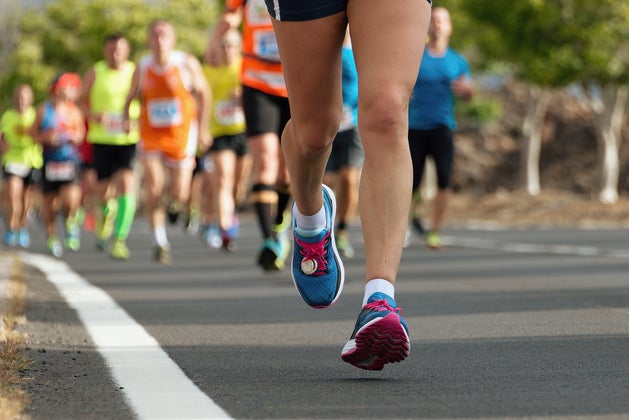 Fitness training app, Freeletics, asked its 15 million users what they wish they had known before they ran their first marathon. Here are the most useful tips they shared to help you on their way to your first marathon.
I really should have tapered.
During the last three weeks before the race, you should be running less and resting more. This may sound counterintuitive, but is an important part of marathon preparation and ensures that your body will have enough energy and can regenerate properly before the big day. You don't want to take on the marathon with damaged muscles or a cold because your immune system was weakened by too much training.
Don't wear anything new.
Do not use the race to try out your flashy new running gear for the first time. Imagine setting off and realizing after one mile that the seams of your new shirt are rubbing. Only wear clothing you have trained in, so that you know it will be comfortable the entire time. Also, buy your running shoes a few months before the race so that you have enough time to really wear them in so that you won't be crippled by blisters or cramps.
Go easy on the carb-loading the day before.
Often when people think of marathons, they think of the pasta parties beforehand. It is true that it is important to supply your body with enough energy the evening before the race, but if you eat plates of pasta, chances are you will be running with a heavy knot in your stomach. Keep everything within normal limits and stick to light carbs for breakfast, like toast with jam or a banana.
I had an iron deficiency.
Iron deficiencies can be more common in women, vegetarians and very active hobby athletes. It can leave you tired, lethargic, prone to injuries and with a loss of interest in exercise. Training for or running a marathon with an iron deficiency makes the whole experience that much harder, so check to see if you are getting enough iron in your diet. It could make all the difference.
There is a post-marathon comedown.
You spend weeks and months training for this day. You struggle. You push yourself harder than ever before just to reach that finish line. Then you make it and you get your medal. And that's it. It is very common to experience the post-marathon blues—suddenly you don't have a goal to work towards anymore. This huge achievement is behind you and nothing in front of you. So be ready for it, don't let it affect you too much and decide what your next goal will be.
I couldn't use the stairs for a few days afterwards.
Once you stop running after crossing the finishing line, the pain will creep up your legs. It will be tough, and the following days can be pretty tough with really bad muscle soreness. This is where ice baths become your friend and ally. Though they may be horrible, they will really save you some pain.