What Happened When I Tried A 10-Day Diet Reset
After realizing her body was out of whack, one runner headed to the professionals for help.
Heading out the door? Read this article on the new Outside+ app available now on iOS devices for members! Download the app.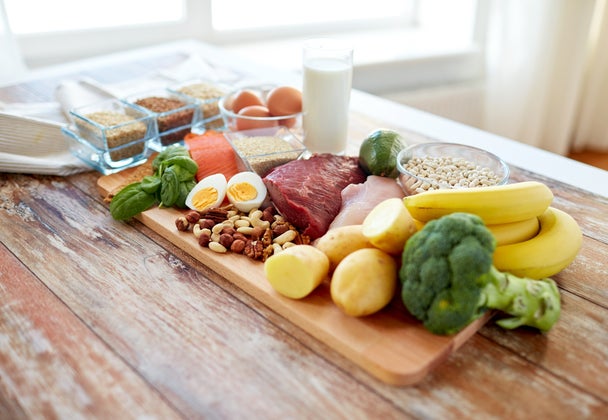 I recently started working with a nutritionist after realizing I was either shoving french fries into my mouth or eating salads…with little knowledge of how to keep a healthy balance in-between the two.
On my second visit, I found out that not only did I need to start taking vitamins and probiotics, but I was in for quite the shock to my system: a 10-day reset. We hesitate to call it a cleanse—really, it was to get my body to a healthy baseline, reseting my digestive system back to 'normal' levels.
For 10 days, I drank lemon water first thing every morning, followed by a shot of organic cranberry juice. Paired with my probiotics, my body was set to start the process of digestion from the start of my day. Then, throughout the day, I abstained from alcohol, sugar, caffeine, dairy and grains. So what could I eat? Protein, vegetables—a lot of vegetables—up to two servings of fruit and nuts/seeds/half of an avocado. I was also told to drink 80 ounces of water each day.
Because I am fortunate to work from home, it didn't involve a lot of meal prep or planning. I chose to go to the grocery store two days at a time, in order to make sure the vegetables I was eating stayed fresh and to really take it day-by-day. A huge goal of mine was to vary up my meals so I didn't feel like I was eating the same thing every day.
Day one? My stomach HATED me. It was bloated and upset all day—it didn't know how to handle all of this good-for-me nutrition. Days two through five were similar—a lot of bloating in-between meals—but gradual improvement was noticed.
By day six, my stomach was great. I was satisfied after every meal and my urge to snack was gone. This is huge for me, as I used to mindlessly snack almost every day. From day six to day 10, I was sleeping better, had more energy and didn't even crave coffee. My body seemed to finally be settled.
The biggest surprise, however, came when I went it on day 10 to get my body composition testing done. As a result of the reset, I lost three pounds of pure fat.
The next phase is to slowly start introducing things back into my everyday diet, as my nutritionist admits that eating like I did during the 10 day reset is not sustainable for the longterm. I get to have an occasional glass of wine, a couple of 'treats' a week and can have gluten-free grains again.
I will admit that at first, the idea of adding things back into my diet made me nervous. After this great progress, would adding things back in set me back at all? But I'm going with my gut (ha!) and trusting the professionals! I will be seeing my nutritionist every two weeks for the next three months as she helps me learn how to make this an actual lifestyle.
Read More:
How An Olympian's Diet Differs From Our Diet
The Difference Between Real And Pre-Packaged Nutrition