What Is Happening When You Stay In Workout Leggings For Too Long?
A gynecologist and runner explains why its important for your health that you change out of sweaty clothes as soon as possible.
Heading out the door? Read this article on the new Outside+ app available now on iOS devices for members! Download the app.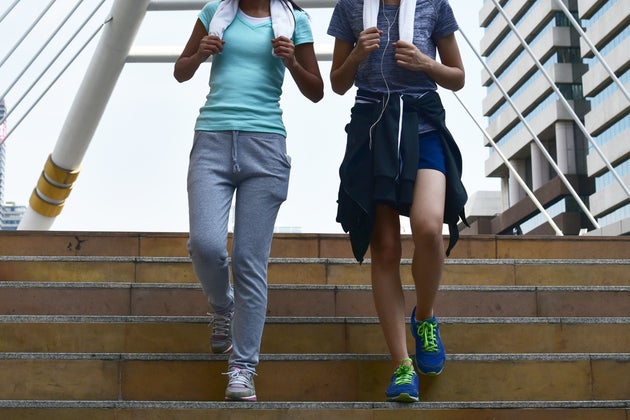 We need to talk about what's happening down under. Running is a whole-body sport, affecting every part of you—yes, even those parts. When it comes to being an active woman, vaginal health is often overlooked. We've asked Dr. Breanna Pond, a board-certified gynecologist and fellow runner, all about preventing down-there drama.
Q: My training buddies and I like to grab a cup of coffee after our long run on Sunday. Is it an issue if I don't change out of my leggings right away?
"This is where you may run the risk of infection/irritation," says Pond. "Sweating and then sitting in those clothes is a breeding ground for bacteria in the vagina." If you're going to lounge with lattes after your run, Pond suggests stashing a change of clothes in your car. You can also use a wipe formulated for cleaning the genitals, such as Summer's Eve Cleansing Cloths ($3.69, pack of 16, major retailers) as a temporary measure—but get to a shower as soon as possible.
When it comes to trying to decide whether or not to re-wear running shorts without washing them? You may think, I didn't sweat that much the first time I wore them, and they smell fine!
Step away from the laundry hamper! Just because you can't see or smell bacteria doesn't mean they don't exist—and trust us, they're there. Re-wearing dirty leggings or shorts without cleaning can put a woman at high risk for yeast infections, dermatitis, acne and irritated skin.