How to Make 5 Different Healthy Fast Food Swaps
Re-think your fast food order to keep your nutrition on track by making these healthy swaps the next time you get an order to-go.
Heading out the door? Read this article on the new Outside+ app available now on iOS devices for members! Download the app.
Sometimes a girl needs a quick meal on the go! Whether you're at the airport, on a road trip or booking it back to the office from your lunch break, a bite from a chain may be easy—but it's rarely the healthiest option. The good news is, as long as you know what you are looking for, you don't need to sacrifice nutrition for convenience.
Lauren Slayton, founder of Foodtrainers.com, says a few easy tweaks can turn a calorie bomb into a balanced meal. Check out Slayton's top fast-food trades that slash calories while boosting nutrition to help keep you feeling fueled, energized and fit.
Chipotle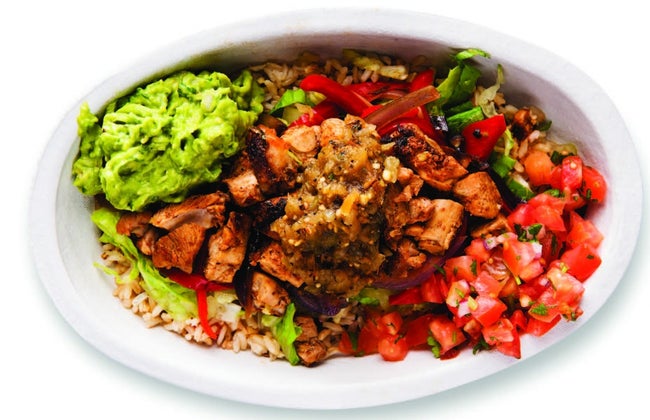 If your usual order is…Chicken Burrito Bowl
Calories: 890
The standard comes with white cilantro-lime rice, black beans, guacamole, salsa, cheese and sour cream.
Order this instead…
1. Switch out white rice for brown rice.
2. Order double fajita veggies and shredded lettuce instead of beans.
3. Ditch the cheese and sour cream, but keep guac and salsa.
Calories: 615
Makeover meal: 275 calories slashed, veggies added, fiber increased
Slayton explains, "In the original order, there were three fats: cheese, sour cream and guacamole. For runners, avocado is full of potassium and fiber, which makes it the best choice. Keep your added fats to one per dish."
Subway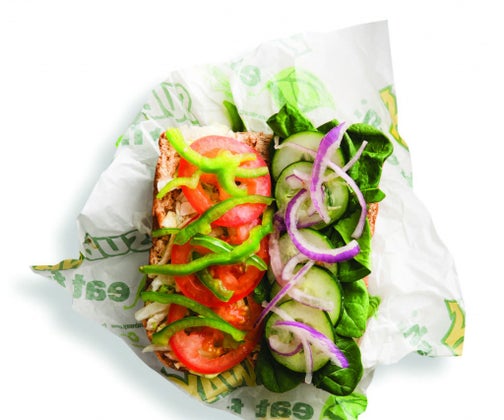 If your usual order is…Turkey Breast 6-Inch Sub
Calories: 440
The standard comes with Italian bread, Swiss cheese, cucumbers, green peppers, lettuce, red onions, tomatoes and mayonnaise.
Order this instead…
1. Get 9-grain wheat bread instead of Italian.
2. Add spinach.
3. Nix the condiments.
Calories: 280
Makeover meal: 160 cals slashed, saturated fat lowered, nutrients increased
"The key is to swap out the white bread, which is an inflammatory," says Slayton. If you want condiments, skip the caloric mayo. "Go with mustard, which has nutrients runners need, such as potassium, iron and turmeric."
Get Swappy
Make smarter choices with your favorite quickie meals.
PANDA EXPRESS
SKIP THAT: Two-entrée plate with white rice, orange chicken and beef and broccoli
ORDER THIS: Panda Bowl with mixed veggies and golden Szechuan fish
SAVE: 920 (original) – 390 (revamped) = 530 calories slashed
QUIZNOS
SKIP THAT: Regular Turkey Lite sub on artisan wheat
ORDER THIS: Large Black and Blue Salad with steak and fat-free balsamic vinaigrette
SAVE: 490 (original) – 470 (revamped) = 20 calories slashed (plus tons of veggie vitamins added)
IN-N-OUT BURGER
SKIP THAT: Hamburger, small fries and soda
ORDER THIS: Hamburger, protein-style (lettuce instead of bun), half order of fries and iced tea
SAVE: 980 (original) – 438 (revamped) = 542 calories slashed