How Glee's Lea Michele Is Putting YOU First (And You Should Too!)
The singing sensation is putting everything else behind herself—and showing her fans how to do the same in a new book.
Heading out the door? Read this article on the new Outside+ app available now on iOS devices for members! Download the app.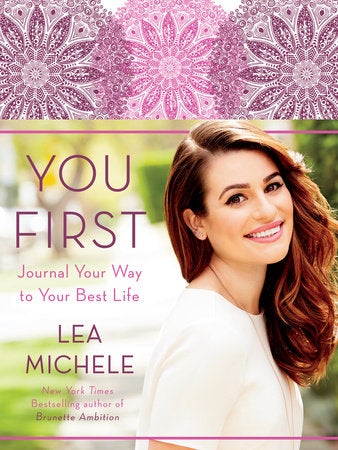 Lea Michele, known best for her role as Rachel Berry in FOX's Glee and her many Broadway accolades, shared the secrets of her own personal success in happiness in her 2014 book, Brunette Ambition. Now, she has set out to help her fans and readers find their own success and happiness.
Her next book, You First: Journal Your Way to Your Best Life (Crown Archetype), is available for pre-order and officially hits shelves on Sept. 22. The guided journal featuring prompts, questions and exercises from Lea to help readers make and commit to goals.
Runners will especially love Part Two of the journal—Fitness—where Lea provides an exercise flowchart based on where and with whom you like to work out, as well as a section to choose what exercises are best for you based on what you are looking to get out of your movement. The journal then features a guide for 4 weeks worth of exercise as you create your healthy habits and document how you are feeling and what you are getting out of it.
The journal then transitions into Part Three—Food and Nutrition—which goes hand-in-hand with exercise to help create your healthiest self. Lea goes through how to set food goals, has you journal 4 weeks' worth of meals to really analyze what you are eating and how it makes you feel and offers tips on grocery shopping, snacks and cooking.
Other sections in the journal include Friendship, Ambition and Hobbies, making the journal a well-rounded companion to any daily journaling you may already do. Part how-to and part journal, the book is great for those looking to do more than just track their workouts, but have a place to really reflect on how exercise, food and the people in you life really make you feel.
Follow along with Lea Michele on Twitter (@msleamichele) where she is sharing details about her upcoming book tour for You First and connecting with followers with special hashtags: #YouFirstSummer, #YouFirstFitness and more—and helping you put yourself first.