Eat Pray Run DC: Running with No Expectations
After an entire year of training, sometimes you just need to run for fun.
Heading out the door? Read this article on the new Outside+ app available now on iOS devices for members! Download the app.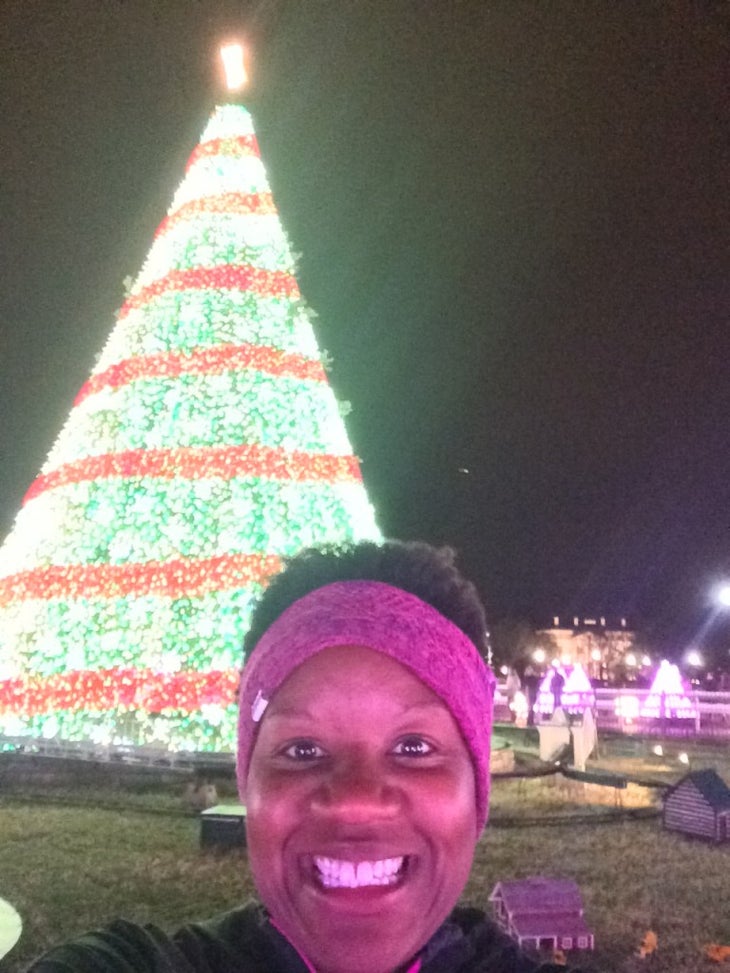 After running two marathons in two weeks, I rushed off to the Caribbean for my honeymoon. It was amazing! And it also started my month or so of off-season running. For me, off-season running is the time frame where I'm not training for anything. I'm running because I enjoy it. I think that this time is really important. For most of the past year, I've been training. I started out 2014 training for a marathon, only to get sick the weekend of the race and pull out at mile 17 (you can read that story here, if you're interested). I then ran a redemption marathon two weeks later. After a few more races, I got married in June, and began training hardcore for my fall goal race. That was an intense and hard training cycle, and my first experience with speed work and tempo runs. Right after running my fall half marathon, I transitioned into training for the Richmond Marathon. Two weeks after running that, I ran another marathon. Whew! What a year. And so that brings me to the month of December, in which I am running with no expectations.
So far, I've run in the Dominican Republic while on my honeymoon. I've run through DC on a holiday lights tour. I've run by myself without a watch. It's been fun, easy and amazing. I find that in general, I need the pressure and motivation of a race to keep running exciting for me. I like having goals. I enjoy crossing out workouts and keeping track of how much, far and fast I'm running. In fact, I'm so excited to start using my new training journal starting January 1! But, every once in awhile, I just like to run. With no goals, no expectations and no pressure.
I have run 16 races this year…a number that I was actually shocked to see when I counted. Between each of those races was a lot of work, a lot of sweat and a lot of ice baths. Now I'm thoroughly enjoying this time to take in the holidays, reflect on the year and just run. I haven't solidified my race calendar for next year. While I do know a few races I'll be running, no goal races have been chosen yet and I'm okay with that. I know that sooner rather than later my calendar will be packed and I'll be back on a training schedule. And so for the next couple of weeks, I'm going to continue to enjoy running with no expectations and all the fun that can bring.
Do you take an off-season break with running? Tweet @eatprayrundc and @womensrunning to let us know!