Fitbit Added A New Feature We Can All Benefit From
It does everything else we need and want—and now it does one more thing to keep us on track.
Heading out the door? Read this article on the new Outside+ app available now on iOS devices for members! Download the app.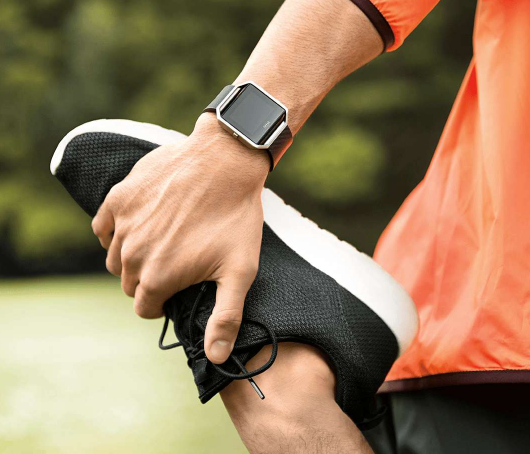 Fitbit has taken the active lifestyle world by storm and established somewhat of a cult following for itself. Its fitness trackers are now regular wrist candy for most, with the company offering more sleek designs to pair up with your favorite going-out outfit. And now the active data gurus have one more plus to add to its list of benefits: The thing now tells you when to go to sleep.
Why? Perhaps is comes from the alarming statistic Fitbit shared on their blog: According to the National Sleep Foundation's 2014 Sleep Index, 35 percent of adults say their sleep quality is only "fair" or downright "poor." And a more recent poll conducted by the Robert Wood Johnson Foundation shows one out of three adults don't get enough sleep—less than seven hours per night, which has been linked to several chronic health condition, including heart disease, kidney disease, and high blood pressure, as well as mental health issues such as  depression and anxiety.
Related: An Honest User Review Of The Fitbit Blaze
Michael Grandner, PhD, MTR, a Fitbit sleep advisor and director of the Sleep and Health Research Program at the University of Arizona College of Medicine, says, "The body loves regularity. We are creatures of habit." Hence the built-in reminder to hit the sack now just as important as the signature "move" reminder when you've been sitting around for too long.
In the Fitbit app, there is a sleep dashboard you can navigate to learn about your patterns and set a new, fresh goal of sleeping for yourself. You can even schedule a personalized wake-up call to monitor when it ends (aka fancy alarm clock), and you can also sign up for a reminder to call it quits for a day.
Related: A Day In The Life Of A Fitbit User
Good for runners this summer? We think so—the heat either makes it impossible to snooze or makes it impossible to want to get up, so at least your favorite device that lives on your wrist anyway can help you do one of those things.