Read This Before You Try 'Minimalist' Running Shoes
Is minimalist running just a trend? One shoe distributor sets the record straight.
Heading out the door? Read this article on the new Outside+ app available now on iOS devices for members! Download the app.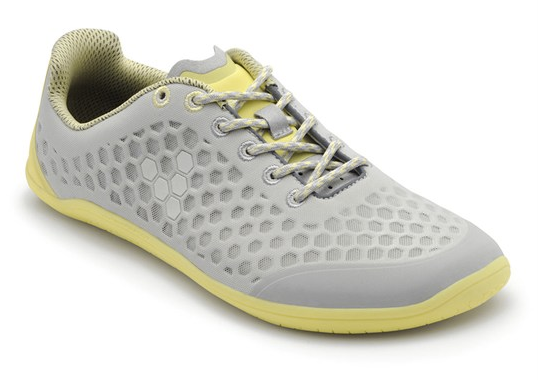 There is no right or wrong time to decide to try out minimalist running, but with resolutions being made and about to be started, many of you may start to look in to the trend.
Minimalist shoes are in abundance now, with companies ditching the thick soles and looking to give runners a more natural experience. You don't have to go barefoot—no need to lose the shoes altogether—with the options out there and can still benefit from feeling the ground under your feet.
RELATED: Is Barefoot, Minimalist Running Really Better For You?
"Minimalist running allows efficient, injury-free movement that will ultimately strengthen the body, correct posture and provide sensory feedback of the environment," explains Stephen Libonati, VIVOBAREFOOT US Distributor. "These shoes empower your body to do what it is intended to do and not rely on a thick-soled running shoe.
So what should you look for in a minimal running shoe? Libonati advises that the show should be lightweight with a minimal heel to toe drop (the difference between the height of the heel and toe) with a wide toe box. Also, the shoe should not have any motion control or stability components that could obstruct its minimalism.
RELATED: How To Select A New Pair Of Running Shoes
It is important to go back-to-the-basics when transitioning to minimalist shoes. That is why VIVOBAREFOOT has created a guide so you can "walk before you can run." There is no right timeframe of when you should begin running or how fast you should ramp up your mileage—this will be up to the discretion of the wearer. It is important to build up proper foot and leg strength to avoid injury.
If you're worried that minimalism is just a trend, Libonati assures otherwise. "The American College of Sports Medicine (ACSM) recently came out in favor or minimalist running shoes, emphasizing the technique, good posture and cadence are more important than any technology a shoe can provide."