A Runner Shares The Pros And Cons Of The Fitbit Flex 2
The good news? There are more pros than cons. See what one runner thinks about the Fitbit Flex 2 to see if its a fit for you.
Heading out the door? Read this article on the new Outside+ app available now on iOS devices for members! Download the app.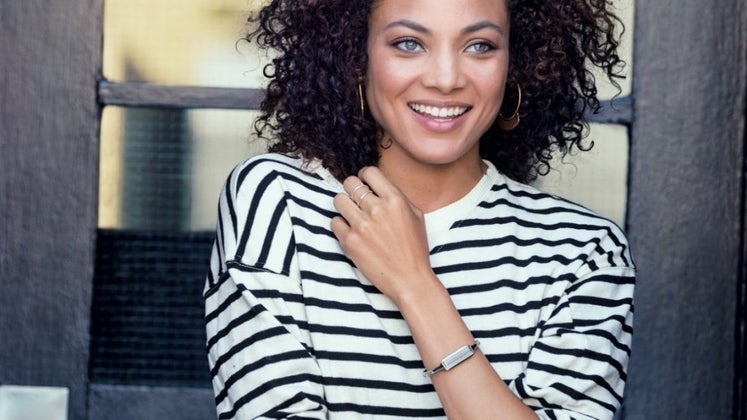 Fitbit recently released their Flex 2, the latest version of their wristband that tracks activity and sleep. How is the Flex 2 different from other Fitbit models? It's their most aesthetically minimalist band, plus it's waterproof with the ability to track your swimming. It's also slightly cheaper than other Fitbit offerings.
Before jumping into my thoughts, let me share two things: I'm loyal to my Fitbit Alta. I love everything about it. I love talking about it. I'm that kind of person. Second? I don't like change.
So the Fitbit Flex 2 had an uphill battle to climb with me. Did it succeed? Well, I'm sticking with my old Fitbit, but the Flex 2 has fun features that make it ideal for some users.
Pro: The set-up remains magical.
The set-up process for Fitbit is such a pleasing experience. You can almost see a team of design nerds working tirelessly for months as you set up the device in your app in seconds. The app also stored all of my data from my old Fitbit, which I had removed from my wrist just moments before, seamlessly. What's more? If I take the new one off and put the old one back on, the data syncs!
Pro: It's waterproof.
Though I knew it to be waterproof, the tracker came off before showering for days before I could trust that it wouldn't implode during my very leisurely showers. Now that I trust the device, it's a nice perk. If I were a swimmer, this would be the Fitbit to get. But the closest I've come to swimming in recent memory was a hot tub in Tahoe.
Ambiguous: It's like wearing a rubber band on your wrist.
Really, that's only a small exaggeration. It just looks like a tiny rubber bracelet. No one ever asks me what sort of electronic contraption I'm wearing. This could be a pro or con depending on how much you enjoy showing off your tracker wrist candy.
Con: I miss the watch.
Other Fitbit devices have a watch function, which I use in those exercise classes that don't have clocks in the room. The Flex 2 has just four little dots that light up as you near your step goal. If you don't need the watch function, it's fine. If you get tired in barre and want to know when the pain will stop, this might not be the first choice for you.
Pro: The battery lasts me 5 days, as advertised.
Every time I find myself impressed with Fitbit battery life, I also find myself simultaneously wondering if I am not exercising enough. Maybe the power supply doesn't last as long for my more active counterparts? Am I revealing something about myself by telling the world I get five days of battery life?
Pro: The band clasp is strong.
Because the Flex 2 is waterproof, you can go days without removing it. I would imagine this is why they made a band with a very tough clasp. Other Fitbit devices sometimes fall off when I put my arm through my backpack or get it caught on my jacket sleeve. This has not happened once with the Flex 2.
SUMMARY
If you're a swimmer, or someone who wants to wear a Fitbit that you can forget you're wearing, the Flex 2 is a great choice. If you want to have random conversations with strangers about conspicuous wrist paraphernalia, a different version might be a better fit.