25 Fun Half Marathons You'll Want To Run This Year
We rounded up our favorite can't-miss 13.1-milers in 2017 that will take you all over the country for some scenic views and fun costumes.
Heading out the door? Read this article on the new Outside+ app available now on iOS devices for members! Download the app.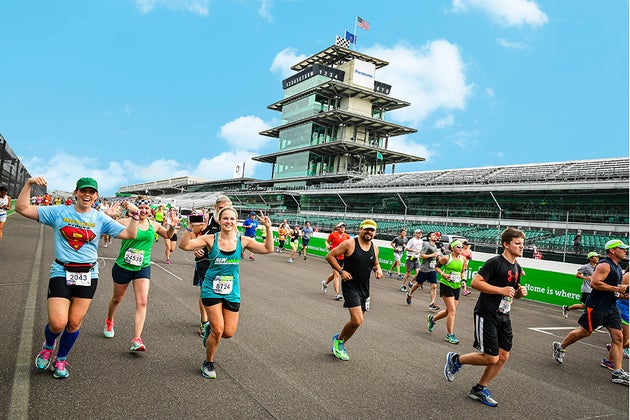 Originally appeared on Competitor.com
Running 13.1 miles is far and away the most popular racing distance nowadays. Sure, it's considered an ideal amount of miles to run, both because it's still a big challenge but not overwhelmingly so like a marathon. Here are our favorite can't-miss halfs in 2017. Because the distance is so popular, sign up quickly for the ones you want to run.
Key West Half Marathon
Jan. 15, Key West, Fla.
Keywesthalfmarathon.com
Key West is known for its laid-back attitude, so you can't be too disappointed if you don't hit a PR at this 19th annual event that draws 2,500 people each year to the island that's closer to Cuba than Miami. Runners will enjoy a flat and fast course that tours both downtown Key West as well as scenic parts of the island, with ocean views nearly the entire route.
3M Half Marathon
Jan. 22, Austin, Texas
3mhalfmarathon.com
More than 7,000 runners will converge on the Texas capital for this 22nd annual race. The course features rolling hills—but with a net drop of about 500 feet on this point-to-point course, you'll find yourself going downhill much of the way. The route offers a good taste of Austin, with both funky neighborhoods, the urban downtown and the University of Texas campus all featured prominently.  
Humana Rock 'n' Roll New Orleans Half Marathon
Feb. 5, New Orleans
Runrocknroll.com
The Big Easy is known for its parties. This one just happens to take place across 13.1 miles in one of the country's most unique cities. Enjoy getting a taste of Cajun culture on this point-to-point half marathon course with lots of local musicians along the route. The post-race party at City Park is sure to do New Orleans proud, and you can enjoy all the French Quarter has to offer before and after your run.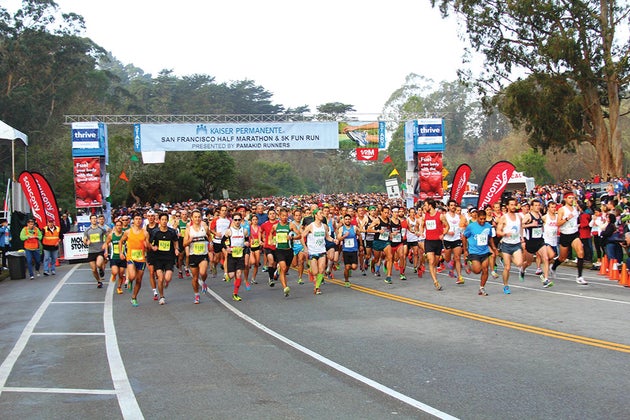 San Francisco Half Marathon
Feb. 5, San Francisco
Getfitkpsf.com
Considered one of the most scenic half marathons in the U.S., the Kaiser Permanente San Francisco Half Marathon has been named the road race of the year by the Road Runners Club of America. Most of the course is run in Golden Gate Park and along the Great Highway, with incredible ocean and city views the entire way. The point-to-point route is relatively flat, with a net drop in elevation.
Alamo 13.1
March 19, San Antonio, Texas
Alamo131.com
Be ready to run when the muskets are fired at the Alamo in San Antonio. This popular half marathon starts and finishes at the historic Texas site, and runners will follow a route that offers some of the best cultural icons in the city. After the race, the beer will be flowing at the Alamo to celebrate the finish.
Mercer Island Half Marathon
March 19, Mercer Island, Wash.
Mercerislandhalf.com
This race just outside of Seattle celebrates its 45th anniversary this year—and you can understand why it continues to be so popular. Held on an island in Lake Washington between Seattle and Bellevue, the race makes a full loop of the island. Runners can expect rolling hills the entire way, with a couple of steeper climbs and descents, plus excellent views.
United Airlines NYC Half
March 19, New York City
Nyrr.org
This half marathon through Manhattan has quickly become nearly as popular as the full marathon through the city's five boroughs in the fall. That means you'll most likely need to win a lottery spot or raise money for charity to enter. But if you get a coveted spot, you get to run 13.1 miles New York—including right through Times Square.
Lincoln Presidential Half Marathon
April 1, Springfield, Ill.
Runabe.srrc.net
You don't need to be a Civil War buff to enjoy the Abraham Lincoln Presidential Half Marathon, which offers a tour of historic sites in Springfield. This year the race celebrates its 53rd running, and while the first half is relatively flat, the second half offers some hilly terrain, at least by Illinois standards. Participants run past the Old State Capitol, the Lincoln Law Office and the only home Lincoln ever owned.
Chick-Fil-A Connect Half Marathon
April 1, Athens, Ga.
Cfahalf.com
Athens, home to the University of Georgia, hosts this annual half marathon that offers runners a tour of the city and much of the campus on this loop course. You'll find mostly rolling hills along the way, with a big climb between miles 7 and 8, but nothing too outrageous.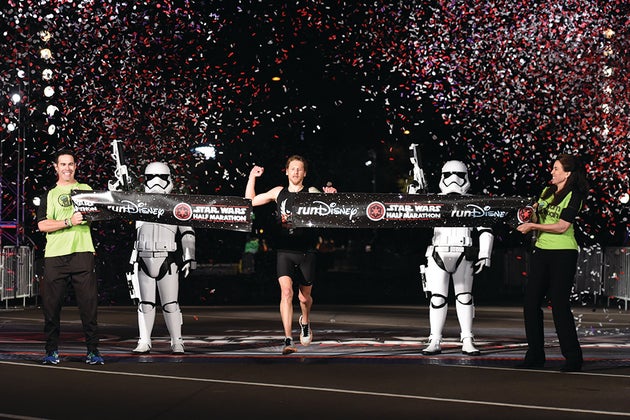 Star Wars Half Marathon—The Dark Side
April 23, Lake Buena Vista, Fla.
Rundisney.com
The ability to finish a half marathon is insignificant next to the power of the Force. Expect to hear this and other Star Wars tributes from fans who have not one but two themed races to choose from at the Walt Disney World Resort this year. The Light Side focuses on the good guys, but everyone knows the Dark Side is more fun—if only to see people running a half marathon dressed in full Darth Vader costume.
500 Festival Mini-Marathon
May 6, Indianapolis
Indymini.com
One of the largest half marathons in the U.S., this race draws 35,000 runners each year to Indianapolis. The course highlights the downtown neighborhoods while also taking a lap on the famous Indianapolis Motor Speedway. The 41st annual race is part of the city's month-long celebration of the Indianapolis 500, and it traditionally draws a strong elite field as well as runners from across the country.
Cinco de Mayo Half Marathon
May 7, Portland, Ore.
Terrapinevents.com
This celebration of Mexico takes place in Portland, starting and finishing at Pioneer Courthouse Square while hitting most of the downtown neighborhoods, including Chinatown, the Pearl District and Slabtown. Live music will be found all along the scenic course, and the post-race party will feature drinks from Lagunitas and Two Towns Cider, plus plenty of food.
Yosemite Half Marathon
May 13, Bass Lake, Calif.
Yosemitehalfmarathon.com
Not that you need an excuse to visit one of the country's most beautiful National Parks, but the Yosemite Half Marathon gives you just that. The first 5 miles are on somewhat rugged fire roads and trail. Miles 6 to 10 are on paved roads and feature a significant descent, with the last few miles on relatively flat roads around Bass Lake.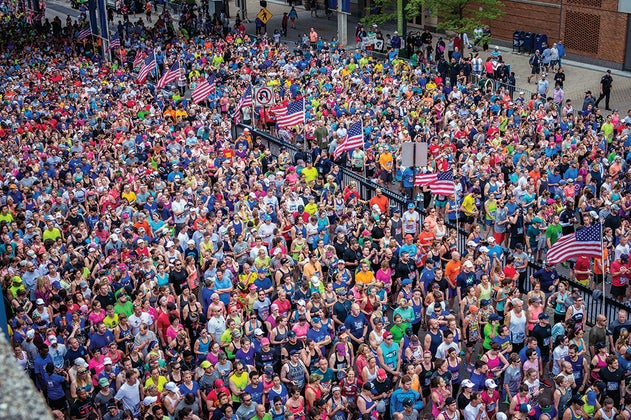 Boston's Run to Remember Half Marathon
May 29, Boston, Mass.
Bostonsruntoremember.com
This 13th annual race in downtown Boston honors first responders that have been killed in the line of duty, and money raised is donated to local children's charities. The race, which draws more than 9,000 runners, starts at Boston's Seaport World Trade Center and takes runners past many of the city's historic sites along the way.
Covered Bridges Half Marathon
June 4, Woodstock, Vt.
Cbhm.com
What better way to tour rural Vermont than by running one of the state's most scenic half marathons? The Covered Bridges Half Marathon starts in the small town of South Pomfret and features a point-to-point course that follows the Ottauquechee River through farmland and several notable covered bridges along the route. The race finishes in Quechee where you can enjoy food and live music.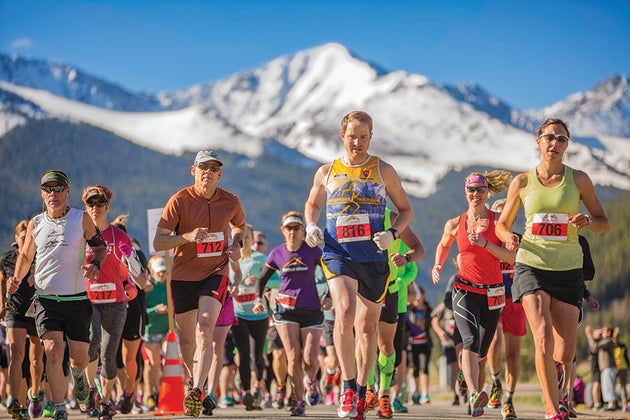 Run the Rockies Half Marathon
June 3, Frisco, Colo.
Townoffrisco.com
This 41st annual race isn't for the faint of heart, but runners up for a challenge are in for a treat. Frisco sits above 9,000 feet in the Rocky Mountains just west of Denver, so be prepared for the light air. The course is on both paved roads and dirt mountain bike trails, and 75 percent of the race is downhill, which should help those lungs a bit. The views of the Rockies should also help distract you.
Twilight Half Marathon
July 8, Vancouver, Wash.
Twilighthalf.com
If you're not an early-morning runner, this race is for you. This flat and fast half marathon starts at 6 p.m., which means you'll finish and enjoy the post-race party in the twilight of a summer evening in "The Couve." As an added bonus, the pounding beats of The Last Regiment of Syncopated Drummers will rev you up at the start.
Humana Rock 'n' Roll Chicago Half Marathon
July 16, Chicago
Runrocknroll.com
The Rock 'n' Roll tour returns to Chicago for its ninth year of this popular race that brings people from all over the country to the city. Starting in Grant Park, the race takes runners among the downtown skyscrapers and the River North, Loop and Streeterville neighborhoods. Runners then head south before returning to downtown via the Lakefront, making for one of the great finishing views in the country.
Minnesota Half Marathon
Aug. 5, St. Paul, Minn.
Minnesotahalfmarathon.com
This half marathon in Minnesota's state capital is unique for a number of reasons, the most obvious being that you don't have to run it. That is, there's an in-line skate race over the same course if you'd rather roll the 13.1 miles. But for runners, the out-and-back loop course along the Mississippi River provides an excellent way to see St. Paul and much of the green space that marks the city.
Madison Mini Marathon
Aug. 19, Madison, Wis.
Madisonminimarathon.com
This half marathon offers a scenic tour of downtown Madison and the University of Wisconsin campus. Participants will run past the Capitol building, Camp Randall Stadium and the Henry Vilas Zoo on a clockwise loop around the city. The 14th Mile post-race party is held at the Memorial Union Terrace, which overlooks Lake Mendota. Enjoy plenty of refreshments from the Wisconsin Brewing Company.
Pier to Peak Half Marathon
Sept. 3, Santa Barbara, Calif.
Runsantabarbara.com
This race dubs itself the "world's toughest half marathon," and there aren't many races that will dispute it. The race starts at sea level on Stearns Wharf and climbs nearly 4,000 feet to the top of La Cumbra Peak. You at least have some flat terrain through downtown Santa Barbara before the grueling climbing begins. There's a free ride back down after the race.
Rockfest Half Marathon
Oct. 1, Hampton, N.H.
Hamptonrockfest.com
This annual trek along the New Hampshire coast draws rave reviews from runners. The course features both waterfront running as well as a tour of some of the inland rural areas, and is considered one of the flattest courses in New England—especially helpful for those looking to PR. After the race, runners are treated to local favorites like lobster rolls, clam chowder, Smuttynose beer and Stonyfield yogurt.
Synchrony Financial Rock 'n' Roll Brooklyn Half Marathon
Oct. 14, Brooklyn, N.Y.
Runrocknroll.com
One of the newer races in the Rock 'n' Roll series, the Brooklyn race started as a 10K before upping the distance to a half marathon in 2015. The streets of Brooklyn will be filled with bands and other live music as runners take a scenic tour of the borough that ends in Prospect Park.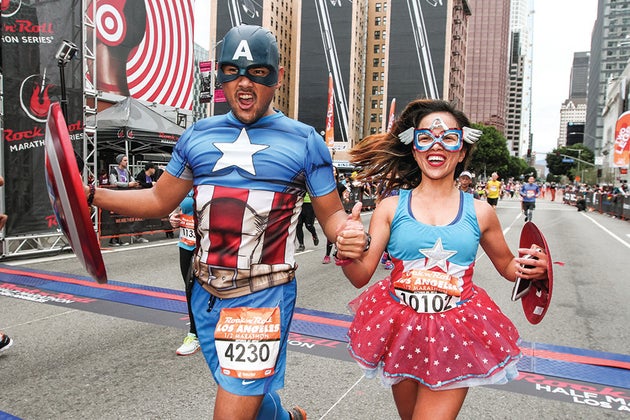 Rock 'n' Roll Los Angeles Half Marathon
Oct. 29, Los Angeles
Runrocknroll.com
Put on your costume and take to the streets of Los Angeles to participate in the world's largest Halloween-themed half marathon. Costumes are, of course, optional, but you will have plenty of company if you're game. The course starts at the Staples Center and finishes at LA Live while giving runners a nice tour of downtown L.A.
GEICO Rock 'n' Roll Las Vegas Half Marathon
Nov. 11-12, Las Vegas
Stripatnight.com
There's nothing in running that comes close to this race, which runs up and down the famous Las Vegas Strip after dark. (The only other time that Las Vegas Boulevard is closed to traffic is on New Year's Eve.) There are also 5K, 10K and marathon races and there's always a major headliner to kick off the evening of racing, as Macklemore, Kid Rock and Snoop Dogg have fired up runners with hour-long concerts before the start in recent years. Viva Las Vegas, baby!
Photos: Courtesy of 500 Festival Mini-Marathon, Courtesy of San Francisco Half Marathon, Courtesy of RunDisney, Courtesy of Boston's Run to Remember Half Marathon, Courtesy of Run the Rockies Half Marathon, Kevin Morris