These Are The Top 10 Workout Songs Of May 2017
Thanks to the site RunHundred.com you can easily refresh your running playlist with the top workouts songs chosen by users.
Heading out the door? Read this article on the new Outside+ app available now on iOS devices for members! Download the app.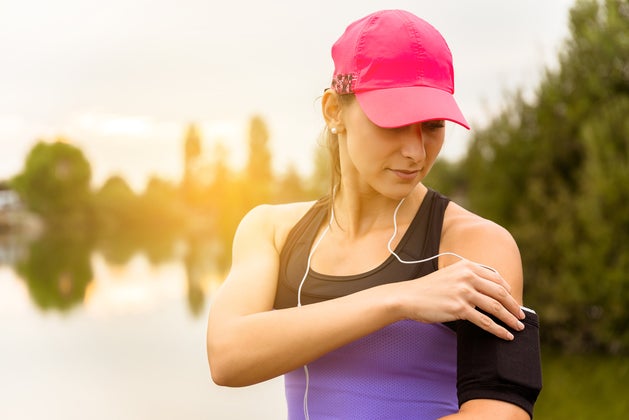 This month′s top workout tracks are a little slower than usual—which reflects a general shift in tastes to tracks with lower beats per minute (BPM). At the same time, the mix features a more eclectic range of tracks than usually make the cut. To that end, what they lack in momentum they make up for in variety.
Starting with the soundtrack tunes, Meghan Trainor clocks in with her contribution to Smurfs: The Lost Village while J Balvin heads up a collaboration from The Fate of the Furious. Elsewhere, dance-meets-pop tracks pair festival favorites Zedd and Kygo with Top 40 hitmakers Alessia Cara and Selena Gomez, respectively. Finally, on the rap front, you can find Outkast′s Big Boi kicking it with Maroon 5′s Adam Levine while Young Thug and company round out the latest single from Calvin Harris.
As noted at the outset, it won′t be the tempo that keeps you in motion this month. But, if you′re up for a run through several genres—sometimes within a single track—there′s plenty below to keep you engaged throughout your next sweat session.
Here are the top 10 tunes of the month—according a poll from workout music site Run Hundred.
Shawn Mendes – There's Nothing Holdin' Me Back – 122 BPM
Paramore – Hard Times – 120 BPM
Calvin Harris, Young Thug, Pharrell Williams & Ariana Grande – Heatstroke – 110 BPM
Meghan Trainor – I'm a Lady – 87 BPM
Big Boi & Adam Levine – Mic Jack – 115 BPM
Zedd & Alessia Cara – Stay – 101 BPM
Lady GaGa – The Cure – 100 BPM
Shakira – Me Enamore – 104 BPM
Kygo & Selena Gomez – It Ain't Me (Tiesto's AFTR:HRS Remix) – 115 BPM
J Balvin, Pitbull, Camila Cabello – Hey Ma – 107 BPM
To find more workout songs, folks can check out the free database at RunHundred.com. Visitors can browse the song selections there by genre, tempo, and era—to find the music that best fits with their particular workout routine.