The Top 10 Workout Songs Of 2017
Run Hundred delivers its list of the top 10 workout songs from 2017.
Heading out the door? Read this article on the new Outside+ app available now on iOS devices for members! Download the app.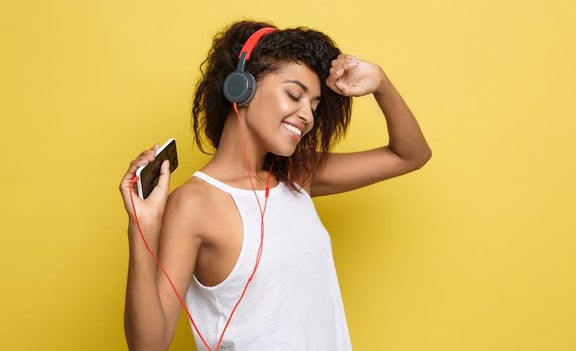 2017's Top 10
The most interesting thing about this year's top workout songs is the absence of monster hits. In part, this is because so many of the year's biggest tunes were slow songs. For example, Bruno Mars' "That's What I Like," Cardi B's "Bodak Yellow" and the Luis Fonsi, Daddy Yankee and Justin Bieber version of "Despacito" each enjoyed long stays on the Billboard Hot 100. Nevertheless, because none of these tracks rises above 90 beats per minute (BPM), they were generally overlooked by gym–goers.
At the same time, many of the year's uptempo smashes met with mixed success on the workout front, as well. Taylor Swift's "Look What You Made Me Do," French Montana and Swae Lee's "Unforgettable" and The Chainsmokers/Coldplay collaboration "Something Just Like This" were staples in clubs and on the radio. But success on those fronts didn't translate to popularity in workout playlists. Instead, the blockbusters you might expect were edged out by a song from a band whose name looks like a typo.
In a turn as surprising as its platinum ascent up the Top 40 charts, college radio favorites Portugal. The Man's "Feel It Still" outpaced every other workout song in 2017. In line with this shift toward acts with alt-rock roots, the top 10 is rounded out with recent singles from Beck and Fitz & The Tantrums. Moreover, in keeping with the theme of leftfield selections, Carly Rae Jepsen makes an appearance with an overlooked gem and Robin Schulz turns up with help from a fellow better know as a balladeer.
Of the songs you might expect, Ed Sheeran's "Shape of You" and Pink's "What About Us" both feature in the list—albeit as remixes. In fact, of all the Top 40 hits that seemed like contenders, only two made the cut in their original forms: Imagine Dragons' "Thunder" and Shawn Mendes' "There's Nothing Holdin' Me Back." Lastly, incorporating the perennial success of pop and this year's emphasis on unconventional picks, there's a collaboration between Selena Gomez and a DJ who performs in a helmet that looks like a marshmallow.
With that in mind, if you've resolved to get (or stay) in shape in 2018, here are the 10 best tracks to kickstart your next outing—according to over 24,000 votes logged on the workout music site Run Hundred.
#10 – Carly Rae Jepsen – Cut To the Feeling – 115 BPM
#9 – Beck – Up All Night – 110 BPM
#8 – Fitz & The Tantrums – Fool – 136 BPM
#7 – Selena Gomez & Marshmello – Wolves – 125 BPM
#6 – Ed Sheeran, Nyla & Kranium – Shape of You (Major Lazer Remix) – 106 BPM
#5 – Imagine Dragons – Thunder – 84 BPM
#4 – Pink – What About Us (Madison Mars Remix) – 125 BPM
#3 – Robin Schulz & James Blunt – OK – 122 BPM
#2 – Shawn Mendes – There's Nothing Holdin' Me Back – 122 BPM
#1 – Portugal. The Man – Feel It Still – 158 BPM
To find more workout songs, check out the free database at Run Hundred. You can browse the song selections there by genre, tempo and era to find the music that best fits your particular workout routines.
Related:
10 Imaginative Cover Songs To Reinvent Your Next Run
10 Workout Tracks Nominated For The 2017 American Music Awards