The Pros And Cons Of Finishing A Marathon
Your marathon is over—now what? Here are the pros and cons.
Heading out the door? Read this article on the new Outside+ app available now on iOS devices for members! Download the app.
Published with permission from Run. Crave. Conquer.
If you've ever trained for a marathon, you know that it kind of takes over your life. Running is your lover, and you have to steal away from your friends and family to make time for double-digit training runs and sleep. Lots of sleep. You can't go out on Friday night because you have to wake up early for a long run, and after the run, all you want to do is have a beer and re-watch episodes of Gilmore Girls on Netflix—or maybe that's just me.
But if you're like me, you feel a weird void once you cross that finish line. Your months of single-minded devotion (hopefully) paid off, and you just wowed all of the friends and family you had to neglect for a while with your slightly torturous but super fulfilling physical feat. Now's the time to chill, but that spare time feels strange, and you need something to work toward. That feeling is what inspired me to put together this little pro/con list that only runners will understand.
PRO: YOU CAN GO TO HAPPY HOUR AGAIN.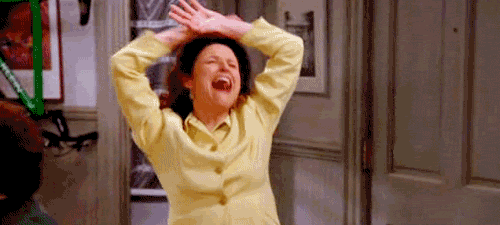 For four months, I was following a rigid training schedule, rejiggering it only when I was traveling on weekends. Try as I may, I'm not a morning runner, so I always went home straight after work to get my run out of the way. That means I've been turning down happy hour invites for a while. But last week I grabbed wine and a fantastic meat and cheese board with my work wife—it was so needed.
CON: YOU'VE GOTTA CONTROL THAT TORTILLA CHIP ADDICTION.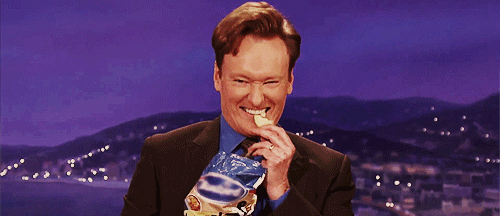 They are my salty, crunchy and oh-so-satisfying weakness. They're also a staple of my diet, whether I'm at a Mexican restaurant or at home. I sautée whatever veggies I've got in my fridge and load 'em up on nachos. Don't get me wrong, it's not the worst addiction, but I have to remind myself not to be quite the carb monster I was when I was burning 1500+ calories in one run.
PRO: YOU HAVE TIME FOR MORE YOGA AND OTHER FITNESS ACTIVITIES.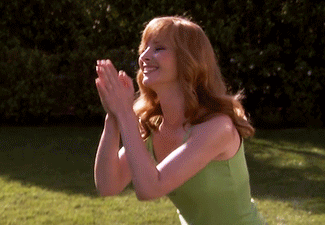 I'm a member at a nearby studio—it's called Urban Om, and if you're ever in Milwaukee you should definitely check it out—but I didn't go quite often enough to get my monthly fee's worth when I was marathon training. Now I can get in touch with my inner yogi more often and stretch out my tight hips and hamstrings.
CON: YOU MISS WARMER WEATHER AND BETTER SCENERY.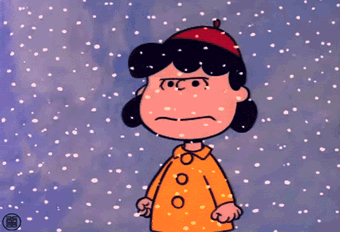 Fall is prime marathon time, and if you live in a northern locale like me, the cold is coming soon. One of the best parts of long runs is exploring the outdoors, and it's just not as fun in winter—especially if there's snow on the sidewalks. The views at a gym or a yoga studio don't compare to a wooded bike trail or lakeside path.
PRO: YOU CAN TRAVEL WITHOUT WORRYING ABOUT FITTING IN A RUN.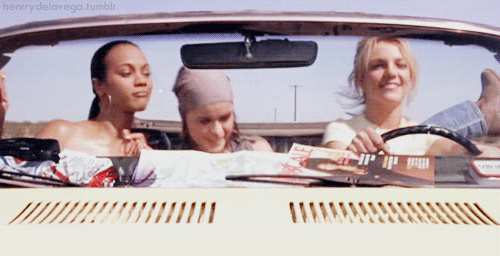 Whenever I'm away for a weekend and I'm training, I freak out a little about when and where I'm going to do that 11- or 12-mile run. Do I switch my days around and do it Friday before I leave? Get up early while I'm visiting my friend and sweat it out as scheduled? Last weekend I traveled home for a high school friend's wedding and could drink cocktails and rest easy.
CON: YOU FEEL LAZY FOR NOT FITTING IN A RUN.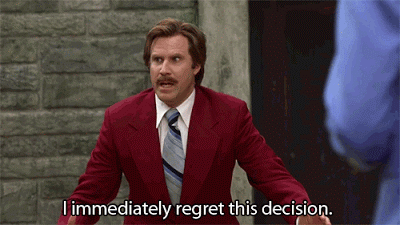 Travel usually means eating at lots of restaurants and indulging with friends, and I'm all for that. Dining out is one of the best ways to experience a new city. But that mandatory run always justified the food frenzy and made me feel less like a bum.
PRO: YOU CAN RUN FOR AS LONG OR SHORT A TIME AS YOU LIKE.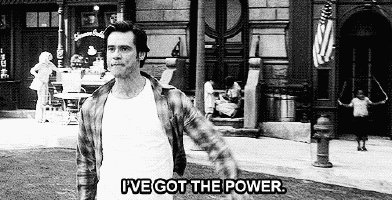 It's so nice to be free to do as many or as few miles as I want. Even during training, it's good to pay attention to your body and back off if you're feeling unnatural aches and pains, but sometimes I forged through anyways. Now I can run by feel again. If I'm going strong, I can keep running for another three miles. If I'm not, I can jog for a few blocks and call it a day.
CON: YOU MIGHT CUT YOUR RUN SHORT JUST BECAUSE YOU CAN.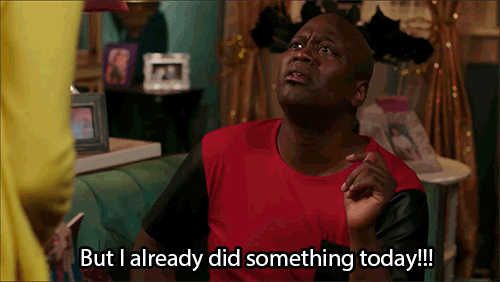 Sometimes I'd rather be at home drinking wine with my cat and reading a book than running outside on a chilly fall day, I can't help it. It's easy for me to make excuses without a goal race, even when I know a run will make me feel so much more energized. Post-marathon, I always miss the daily drive that I've maintained throughout training.
PRO: YOU CAN ACCEPT WEEKEND INVITES AGAIN.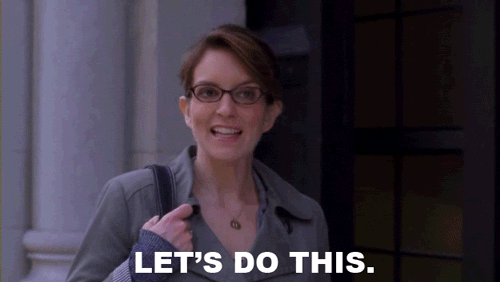 Untethered to a training plan, I don't have to stay in on Saturday night and go to bed early. I don't need to limit myself to one beer at that concert or turn down a friend's invite to come over for a late-night movie marathon. I can have a social life!
CON: YOU MISS HAVING AN EXCUSE TO BE A HOMEBODY.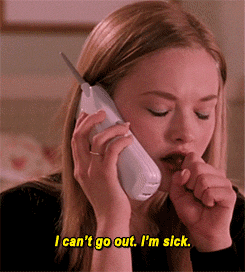 Being social is a bit exhausting when it comes down to it. One planned activity a weekend is usually enough for me. But I always feel guilty when I decline a friend's invite for no reason other than "Sorry, I'm too lazy to leave my couch at this moment." At least "I have a 20-mile run tomorrow morning" sounded better.
So… while the break is always nice, I know I'll be itching to train again—probably for a spring marathon next year! Tell me, fellow runners, do you get restless, too? What's on your pro/con list when you finish a big race?
(Image credits: Giphy.com)