If You Had A Marathon Shower, This Is Your Registry List
You've sat through so many bridal and baby showers. Why not register (for gifts) for your next race?
Heading out the door? Read this article on the new Outside+ app available now on iOS devices for members! Download the app.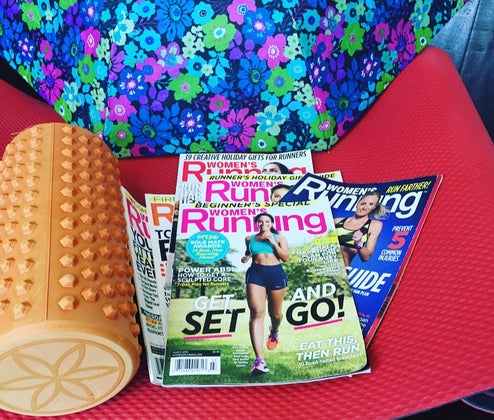 Runners—how many of your girlfriends' bridal and baby showers have you gone to? How many hours have you spent listening to wedding and baby planning drama? Now that you have decided to run a marathon, maybe it's time that your friends throw you a marathon shower. They can sit through listening to you incessantly talk about your big upcoming day.  Here is a list of the top ten gifts that you should include in your marathon shower registry:
10. A gift card to your local running store, because every Runderella needs to find her own perfect fit shoe. You may want to take this guide to choosing the perfect running shoes with you.
9. A foam roller, to massage out those tired muscles after those long double-digit runs.
8. Energy bars, gels, electrolyte drinks, and every kind of nut butter imaginable; because you're going to be one rungry girl.
7. A safety device and running head lamp and/or reflective gear, because sometimes getting in those long runs requires running after dusk or before dawn.
6. A good sports bra, and why not a running tutu as well, because every Runderwoman likes to feel a little whimsical on sometimes.
5. KT tape and some body glide, so you can protect your skin and all those joints that are working overtime as you train to sprint across that finish line.
4. A running watch, because you're going to become just a little obsessed with your mileage, splits and PR's.
3. A good yoga mat, because every runner needs to complement her runs with good strength and stretching exercises.
2. A belt, bottle, or vest that allows you to carry your keys, phone, fuel and hydration.
1. And most importantly, a subscription to Women's Running Magazine print edition, although can you even call yourself a runner if you don't already have one?
Paria Hassouri is a runner, a mother of 3, and a pediatrician who chronicles her life on the run on her blog Mom On The Runsanity and on her Instagram.