Summer Gear Our Editors Loved
The Women's Running team shares its picks for the best summer gear.
Heading out the door? Read this article on the new Outside+ app available now on iOS devices for members! Download the app.
Natural Sins Crispy Pineapple Chips, $3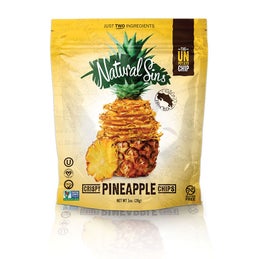 Just how cool these slow-baked Natural Sins Crispy Pineapple Chips look is enough to draw you into the idea of eating what the brand calls the "un–potato chip." But then you taste the crispy, sweet pineapple and you're hooked. One package has 98 calories and 17 grams of sugar from the two ingredients: slices of whole pineapple and raw cane sugar.
APL TechLoom Pro Running Shoe, $140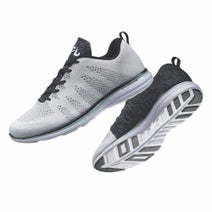 Footwear's answer to the athleisure trend, the APL TechLoom Pro running shoe easily transitions from starting line to Starbucks line. A favorite of Instagram influencers, these subtly branded sneaks have the performance excellence to back up the price. The seamless upper prevents blisters, while the proprietary foam in the sole maximizes energy return to keep you bouncing along.
CW-X StabilityX Ventilator 3/4 Tights, $100
The new women-specific CW-X Stabilyx Ventilator 3/4 Tights have UPF 50-plus and plenty of mesh for breathability and comfort during warm-weather runs. In addition to providing targeted support for the hips, pelvis and knees, they also have a comfortable tummy panel.
Brooks Women's Fremont Running Jacket, $110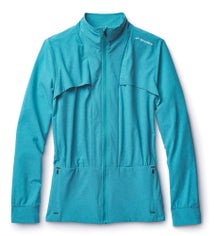 The breathable Brooks Women's Fremont Running Jacket has laser perforations, so you won't overheat. In addition to soft and stretchy fabric that's ultra comfy and reflective details that are a must, we were impressed with the side pockets with zippers that lie completely flat. There's even a notch in the main zipper for your headphone wire.
Adidas Zonyk Pro Sunglasses, $160 And Up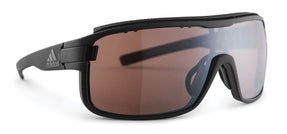 Channel your inner disco-loving RoboCop—we know she's in there somewhere—with the Adidas Zonyk Pro Sunglasses. The wide-fit lenses provide excellent visibility while keeping your eyes and the delicate skin around them fully protected. Personalize the fit with three temple adjustments so they stay on your face, and order them in your prescription if you need sight support.
Zeroz Breathe. Be., $36 And Up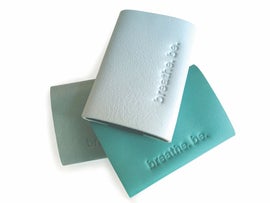 If you want to stop lugging around a wallet full of cards you never use, try the Zeroz breathe. be. mini wallet. Turns out, you don't need all that extra noise clanking around in your purse! There's enough storage here for four to six cards—with a plastic sleeve that highlights your most used, so it's easy to grab. A cash strap on the back works for the green stuff—a perfect package to carry on the run.
Golden Island Korean Barbecue Pork Jerky, $4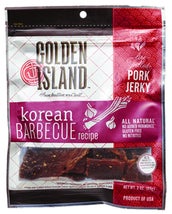 Summertime means jerky time! We always have a packet in our beach bag, and the Golden Island Korean Barbecue Pork Jerky is this season's must-grab. It's gluten-free and the texture is so tender, you don't feel like you're ripping your teeth out just to get a bite. The balanced blend of garlic, brown sugar and spices hits that perfect sweet-hot balance.
Janji Laguna Tee, $40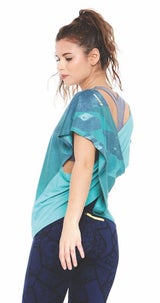 The crazy-creative cut of the Janji Laguna Tee is a bit of a puzzle to put on, but once it's around your body, you won't want to take it off. We like that the high neckline protects sensitive skin from the sun, while the open back keeps you feeling cool and breezy. In line with the brand's mission, proceeds from this shirt also provide clean water to a person in need in Guatemala. So sold.
Related:
Hot Picks For Summer Running Gear
8 Running And Recovery Pieces Our Editors Loved