Strava Just Hit A Huge Activity Milestone
Damn!
Heading out the door? Read this article on the new Outside+ app available now on iOS devices for members! Download the app.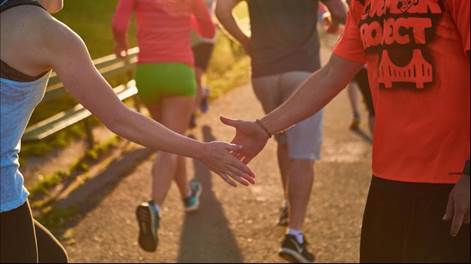 In 2009, Strava launched their first day as a community for athletes with a total of 50 shared activities. One month later, that number increased to 8,572 activities, and after Strava's first full year, athletes shared 99,994 activities. This year, Strava celebrates a major milestone: the one billionth activity shared to the social network for athletes.
"We're excited to celebrate this milestone in our community's growth in recognition of the inspiration that these one billion activities have created for Strava athletes around the world," says incoming Strava CEO James Quarles.
Related: He Asked His Girlfriend To Prom On Strava And It's Too Cute
A rapidly growing social network for athletes, Strava sees one million new users every 40 days, and athletes share a staggering average of 1,382,138 activities per day. Athletes on Strava have covered 12,967,788,011 miles—the equivalent of 54,281 trips to the moon! And if you thought Instagram was the only player in the social network space, the platform also sees a whopping 17 million feed views per day, 55 million comments and kudos each week, and 2.2 million photos uploaded per week. Damn!
Patrick, a Strava athlete from Berlin, Germany, shared the billionth activity on Strava in May: a 1,850-meter swim that took 44 minutes and 25 seconds to complete. "I'm getting ready to race a cross triathlon this summer. I haven't been in the pool for almost a year, so it was time to start swimming again," says Patrick. 
The earliest activity shared on Strava was a ride in the south of France, completed on April 12, 2008, by one of Strava's first employees, Davis Kitchel. The 7.7-mile ride covered seven Strava segments, which is a pre-determined stretch of course that other riders and runners can claim 'king of the mountain' on.