Things All Running Store Employees Understand
Ever wondered what it is like to actually work in a running store? We rounded up 8 things that every employee will understand.
Heading out the door? Read this article on the new Outside+ app available now on iOS devices for members! Download the app.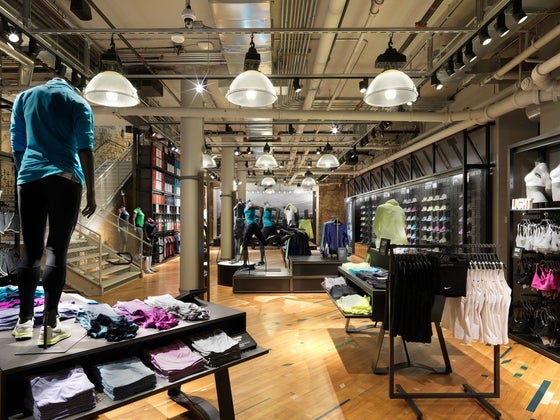 Runners rely on shoes almost as much as, you know, oxygen. And all running stores are prepared to share in that importance, catering their services and expertise toward the individual runner. Many runners have a certain small town running shop they frequent. For me, it is Playmakers in Okemos, Mich. I talked to store employee Jess O'Brien about what it is like to work in a specialty running store.
If you know any of these statements to be true, then you work in a running store.
You get asked, "Where are the brightest shoes?" Customers ranging in all ages ask for the neon shoes.
Discounts. Getting the employee discounts makes it pretty hard not to take some gear home with you after every shift.
You're a little competitive. You cringe when someone tells you that they bought their shoes at a chain store. You have pride for your workplace, and you know that the staff there specializes in running.
Your friends always ask you for advice. You become pretty familiar with your friends' injuries or pains because they tell you all about them, and then ask what shoe they should be buying.
Working weekends. While many retail employees must be used to this, you don't really mind waking up on a Saturday or Sunday to go to work. Many times, you could be working at race your store is sponsoring, so it makes for a fun shift.
You critique. After being trained one recognizing good form, you start to notice it everywhere you go. You could see someone running on the street and think "Oh, they are heel striking. I know what could help with that."
It doesn't feel like "work." Let's face it, you talk about running pretty much all the time anyway. So discussing the topic at your place of employment is fun!
Your coworkers become family. Unlike other establishments, like retail or grocery stores, friendships are quickly fostered at running stores. The immediate common interest brings everyone together.