Our Editor-In-Chief On Looking Back And Looking Ahead
Our editor-in-chief reflects on the highs and lows of 2017 for runners and discusses Team WR's plans for the new year.
Heading out the door? Read this article on the new Outside+ app available now on iOS devices for members! Download the app.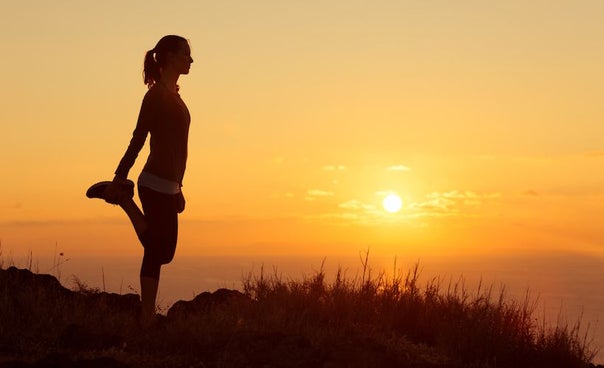 Reflecting On 2017
2017 was a year of contradictions in many ways. We witnessed magnificent sporting triumphs—from the U.S. women storming the track events at the IAAF World Championships in London this August, breaking records and bringing home an impressive haul of medals, to the disheartening and all-too-prevalent instances of Internet trolling of women runners online.
Even in times of adversity, we witnessed plenty of women who rose above the trials and tribulations they faced to come out on the other side stronger. Kelly Herron fought off an attacker who ambushed her during a run, and in the aftermath of that event she has become a powerful advocate for the safety of women runners. Gabe Grunewald showed us that multiple rounds of cancer and treatments weren't enough to deter her from achieving her running goals, and her grit in continuing to race while receiving chemotherapy will long serve as a reminder that toughness is a choice you make.
Running offers everyone an outlet to work through the daily stresses and successes that life throws their way. As we enter the busy holiday season, remember that self-care is the most important responsibility on your to-do list. You can't help anyone else if you don't take care of yourself first. Even a short 20-minute jog can provide your body with enough exercise to boost your feel-good endorphins and tamp down unhealthy stress levels.
If you find yourself at a loss for what to do now that your fall race has come and gone, or in need of a running routine that saves you from the dangers of slipping on black ice, we have some ideas for you in our November/December 2017 issue. Check out our article on page 22 about how to do treadmill workouts right, an insightful look by Mackenzie Havey on how and why taking an off-season will make you a stronger athlete on page 52, and our very own Bethany Mavis shares a fun winter twist on the all-important recovery drink discussion: how to rehydrate with warm drinks this winter on page 29.
And if you are looking for some races that are all about fun and festiveness instead of PRs, read about the best holiday races being held around the country this season on page 47. If you can't get to one of these awesome races, be sure to find a Turkey Trot or another fun run in your community to help support a worthy cause and get active with your loved ones over the holidays.
Our November/December issue marks the end of 2017 for Women's Running, and the beginning of a new era for our brand. Starting with our January 2018 issue, we will have a bold new look that reflects the energy and excitement of everyone on #TeamWR. Our mission has always been to inspire and support women through the transformative power of running. That remains our commitment to you—bringing you the best content in print and online to help you live your life with strength and confidence, and to share expert knowledge to help you achieve your goals in every area, from running a PR to improving core fitness to using meditation to help you find balance in both your life and your running routine. We are excited to share this new chapter in Women's Running with you—see you all with a fresh new look in January!
Related:
Strava's Running Stats For 2017
Women's Running Tech Awards 2017