Atalanta NYC Announces New Athlete and New Coach
Karisa Nelson and Julia Lucas have joined the team based in New York City.
Heading out the door? Read this article on the new Outside+ app available now on iOS devices for members! Download the app.
Atalanta NYC, the pro running group started and spearheaded by Mary Cain, has expanded its roster. The team announced that this past week they've signed Karisa Nelson as a pro runner and Julia Lucas as head coach. Nelson feels this "opportunity was meant to be."
"I am excited to immerse myself in trying to make a difference in young lives and try to make differences in socioeconomic disparity. I am ready to give it my all," says Nelson.
She joins the team from a recent break with the Brooks Beasts team out of Seattle, which she joined right after college at Samford University in Birmingham, Alabama, where she won the national title in 2017 in the mile. Her two years with the Brooks team were riddled with injuries outside of running: a torn hamstring, broken toe, and staph infection that put her in the hospital. She rebounded from those to make the 2021 Trials semi-final in the 1500 meters, but her injuries made her realize she needs something else in her life.
"When I was injured I found I wasn't thriving with just running in my life," she says. "Which is in alignment with how Atalanta approaches the run/life balance. My goal is to be the best 1500 meter runner in the world—Atalanta is very serious about running, but they care about running fast as well as giving back to the running community and making change."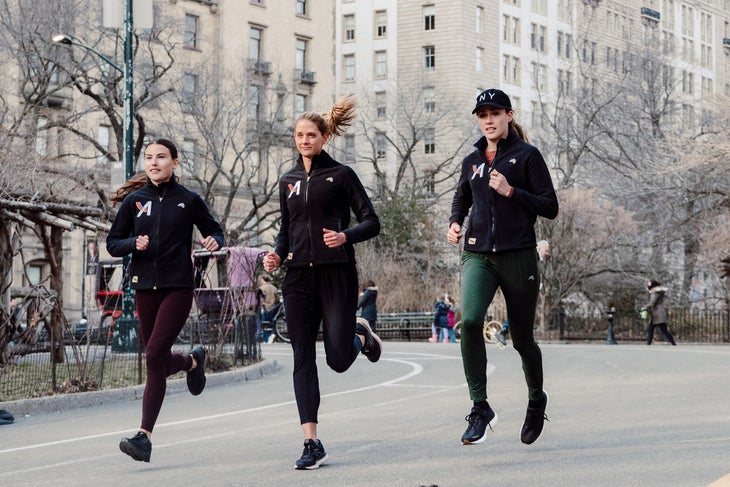 "We are so excited to welcome Karisa into the Atalanta NYC family," says Cain. "From my first call with Karisa, I knew she would be an amazing addition, seeing as she has the mindset of an athlete looking to grow in both her athletic and professional career while still giving back to the next generation of girls."
Nelson will be leading Atalanta's marketing efforts, and is already full of ideas of how to spread the news about the mission and to showcase the programs they are helping.
Though Nelson is just one of the recent developments in Atalanta's growing team: Cain has added Julia Lucas as coach.
Lucas is a former pro runner turned run coach and writer. She placed fourth in the 2012 Olympic Trials in the 5,000 meters, a heartbreaking, one-one-hundreth-of-a-second miss from making the Olympic team. Since then, she's shared openly how that result ultimately effected her career goals.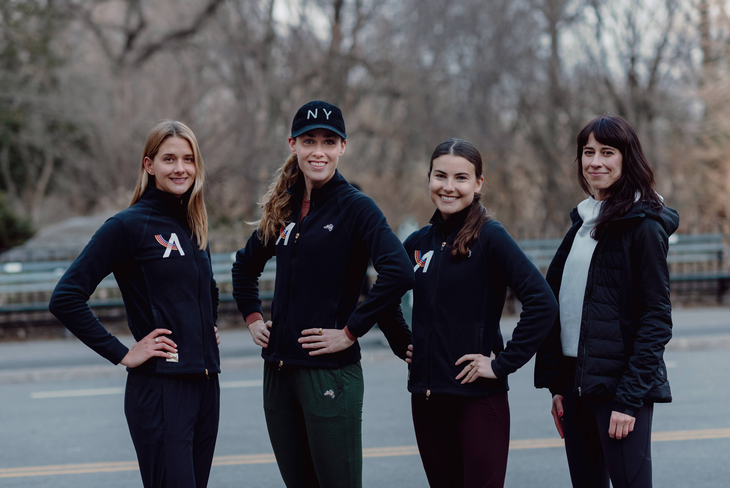 The addition of Lucas as a head coach is a shift to having a full-female team for Atalanta. Cain has talked about deliberately surrounding herself and her teammates with supportive women.
"There are a lot of people who will tell you what you want to hear, but very few people truly show up in a way that matters day in and day out," says Cain. "To truly become an advocate for change means putting in the time, effort, and getting the needed education. As we continue to grow this team, I want to find people who understand that needed commitment level and understand there's a wider impact we can have beyond performance."
Lucas fills that hole for Atalanta and has been honing skills as a community leader, coach, and advocate since her move to New York City in 2014, including work with Running to Protest.
"Julia has served as a voice for change and brings curiosity, knowledge, and a vision for this sport that really aligns with us. She understands personally what it's like to be a professional woman in sport and that is invaluable knowledge," says Cain. "The work ethic and commitment she has to our women is incredible and I'm proud to bring on a coach with her level of expertise and passion."
---
Nelson and Lucas are joining us for the last week of our first three-month 360 YOU program, available free to Women's Running members. Find out what the program is all about here or head to the collection page to dive into the available training and inspirational content.