An Aggressive Neurological Disorder Didn't Stop This Mother Runner
Heading out the door? Read this article on the new Outside+ app available now on iOS devices for members! Download the app.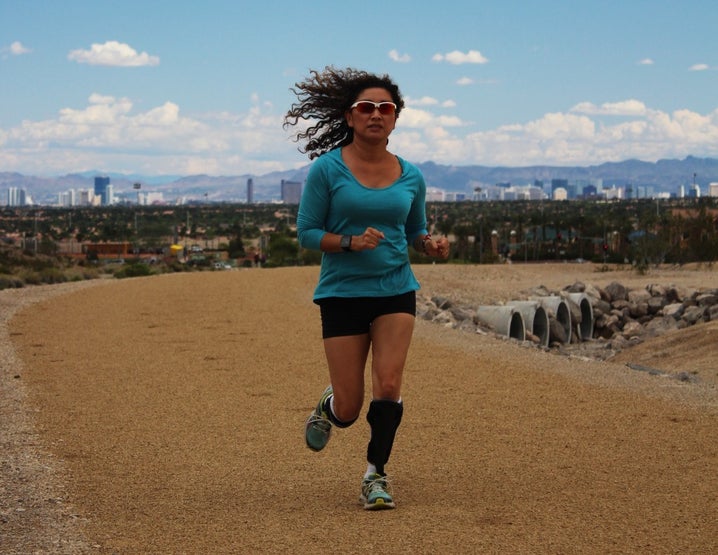 Virginia Mamone
Age: 42
Las Vegas, NV
Mom & Inspiring Runner
Although I was an active child while growing up in Los Angeles, where I was walking almost everywhere, I didn't become a runner until after I was diagnosed with a neurological disorder called Charcot-Marie-Tooth (CMT) disease. This disease not only began to destroy muscle tone throughout my body but also caused tremendous pain, fatigue, weakness and even a form of paralysis called foot drop.
After this diagnosis I was determined to find out how to maintain my body so that I wouldn't wind up in a wheelchair, which is how I began running. Of course, the first thought that ran through my mind wasn't finding a way to run, but asking myself how I was going to be able to raise my three children with this disease? This question initially led to depression, when I thought that I wouldn't be able to do everything that I had once imagined with those who I wanted to dedicate my life to.
Related: She Survived Combat Wounds And Ran A Marathon
This emotion eventually led to guilt after two of my three children were also diagnosed with this disorder. I knew then that I couldn't just sit around, cry and wait for my legs to give out. Instead, I had to get back up so that I could not only be the best mother that I could be, but inspire both my children as well as others to never give up on what they want out of life. The first thing that I wanted was to be able to become active again. Of course, this was going to be difficult since this disease had already left me with fatigue and weakness in my legs, ankles and feet. After looking into different braces and not having much luck over the next year or so, I was fortunate enough to meet a man named Jeff, who just happened to be a District Manager for Allard USA. After a delightful conversation at my favorite coffee shop he gave me the opportunity to try the Allard ToeOFF Ankle Foot Orthosis (AFO). This gave me hope for my life and I knew then that my future was about to unfold.
Related: I Beat My Body's Barriers To The Finish Line
After receiving my first pair of ToeOFF braces in December of 2012, I decided to participate in my first Color Run 5K walk/jog, in Las Vegas. I cannot describe the HUGE feeling of accomplishment as I competed. Until that moment, I was so embarrassed about my condition, but after crossing the finish line in my unusually colorful pants, "Ms. Sassy Pants" was officially born and my mission was going to be to educate and inspire others with CMT, including my kids. The funny thing is that the first thing that I thought of wasn't the fact that I was up and running, but that I hoped to run in this race in the future with my daughter. Fortunately, this thought became a reality the second year of this race and it has become a tradition for us every year since.
As my desire to run to inspire others became stronger, I began to reach out to others who benefitted from braces like mine and I found Beth Deloria. Deloria, who is the founder of TeamUP—the first national team comprising people who live with foot drop, encouraged me to begin competing in my now favorite series of races called the Rock 'n' Roll Marathon Series. The best part about competing in these national races isn't just the chance to compete in a variety of cities across the nation, but obtaining the bling at the end. Hey! I can't wear high heels so things like this make me feel like a hard working woman and mom. Not to mention that my kids can see first-hand what they can accomplish despite having CMT.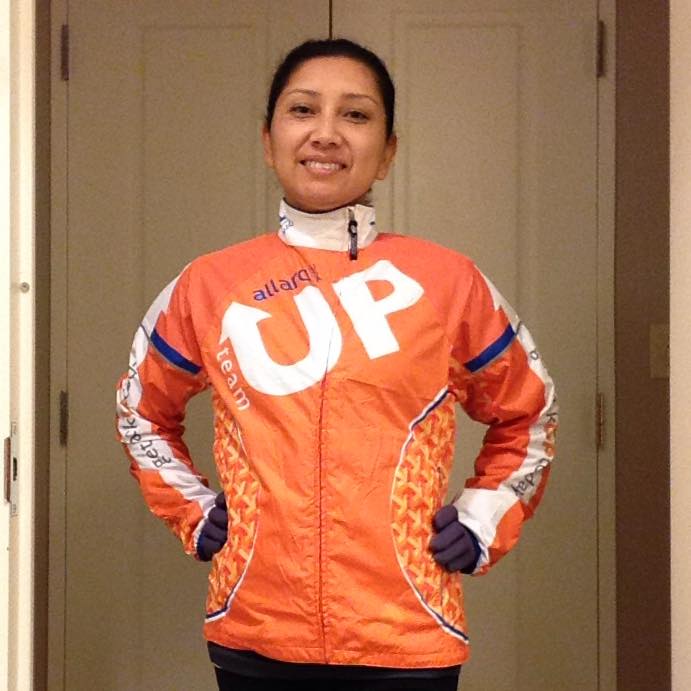 Today, I am not only an accomplished runner, but am also a TeamUP co-captain as well as a proud Las Vegas CMTA Branch Leader.
MY BEST ADVICE: REMEMBER, WE ARE ALL DISABLED IN SOME WAY. DESPITE THIS, DON'T LET ANYTHING STOP YOU FROM ACCOMPLISHING YOUR DREAMS!