One Runner's Love Letter To Her Favorite Season: Fall
Fall has arrived and with it comes cooler temperatures, more races and seriously stunning views. Here's one runner's ode to the season.
Heading out the door? Read this article on the new Outside+ app available now on iOS devices for members! Download the app.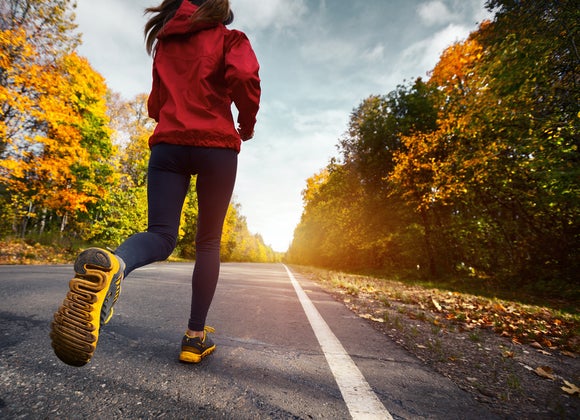 Dear Fall,
I have a crush on you. More than a crush, actually. I think about you every other month of the year. The other seasons just don't motivate me like you do. I would just like to tell you a few reasons why I love you.
You're not too hot. Some people like the heat, but to me you are the perfect temperature. The cool breeze you offer contrasts your warm afternoon sun. I don't have to wear a thick jacket, but I also don't have to worry about sweating through a tank top.
You're committed. Winter never seems to make up it's mind; one day it's snowing, the other rain. But once fall hits—it stays. I appreciate that I can always look forward to your arrival and your stay.
You're familiar. I can look forward to you because I know what to expect. There are races just about every weekend, from marathons to fun-run 5Ks. The crisp air, the slightly-earlier sunsets and the colors will never bore me.
You're pretty. Let's face it—looks aren't everything, but they are a nice bonus. Your shades of reds and oranges are gorgeous, and falling leaves make a perfect backdrop for a run.
You're willing to go the distance. Long runs in the summer are humid endeavors, but the autumn is a great temperature. Fall is marathon season; you remind me why I dealt with the heat all summer. Now is the time for all my training to pay off.
Love,
A Runner