Last-Minute Race Costume Ideas–Just In Time For Halloween
If you're registered for a race on or near Halloween, check out these six last-minute costume ideas–all of which are easy to coordinate.
Heading out the door? Read this article on the new Outside+ app available now on iOS devices for members! Download the app.
Sometimes a holiday like Halloween sneaks up on you and suddenly you're registered for the Spooktacular 5K but don't have a thing to wear. Never fear! We have gathered a list of super simple running costumes you can put together almost as fast as you can run that 5K.
Bank Robber

What You'll Need
A white t-shirt

Duct tape
Black leggings
Pillowcase for your "bag of loot"
Felt to cut an eye mask
Black beanie cap
How To Wear It
Simply make stripes with the duct tape on the white t-shirt and you're pretty much done. If you want to add a bag of your "stolen money," grab a pillowcase and fill it with crumpled newspaper, socks or anything else that is almost weightless. If you want to get more creative, buy stacks of fake money (or raid your Monopoly game), stash it in the bag and then open it up and make it rain at the finish line!
Under The Sea Mermaid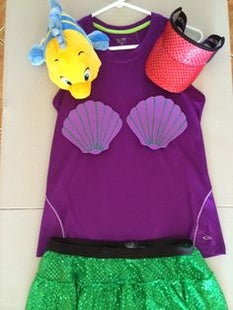 What You'll Need
How To Wear It
There is almost nothing to this super cute and functional outfit. Simply don the leggings or skirt, add a cute top or tank and call it a day. You can also get fancy Ariel-inspired headpieces for less than $10 at some retailers.
Super Hero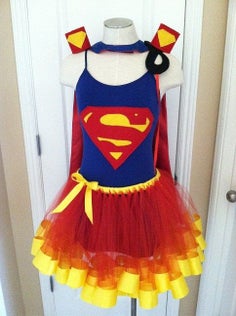 What You'll Need
Super hero t-shirt or some drawing skills and a magic marker

Tutu
How To Wear It
This may be the easiest costume ever. Just grab a super hero tee from your local store (even a white t-shirt with a logo you draw yourself will do), then add a matching tutu over some shorts or tights and you're good to go!
Ghost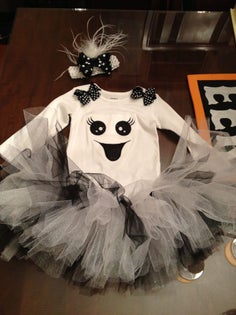 What You'll Need
White t-shirt

Magic marker
Black tutu or leggings
How To Wear It
You need not worry about drawing talents for this one. As long as you can drawn circles, you can transform into a ghost. Grab a plain white t-shirt and your black magic marker, drawn some large spooky eyes and a mouth to match, pull on some black leggings or shorts and try not to scare everyone with your simple chic.
Where's Waldo?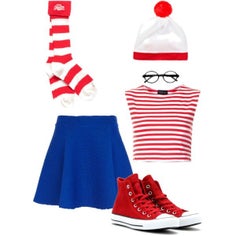 Apparently Waldo is running a Halloween race!
What You'll Need
Red and white striped shirt

Red beanie or hat
Black glasses
Black leggings
How To Wear It
You can find a red and white striped shirt just about anywhere, but you could also get creative with a white t-shirt and a red magic marker. Kids' plastic black glasses and the perfect red beanie complete the look.
Orange Is The New Black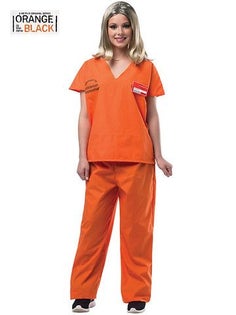 One word: orange.
What You'll Need
Basically a lot of orange, preferably something that looks like a prison outfit or scrubs
How To Wear It
Amazon sells the complete outfit, or you can buy scrubs at your local uniform shop.
Related:
4 Runner Costumes Perfect For Halloween Races
It's Almost Halloween So You Have To Make This Candy Corn Smoothie