If You're Headed To Brazil This Summer, Read This
You've heard about unsafe health conditions in Rio as the Olympics approach, but what should you know as a traveler?
Heading out the door? Read this article on the new Outside+ app available now on iOS devices for members! Download the app.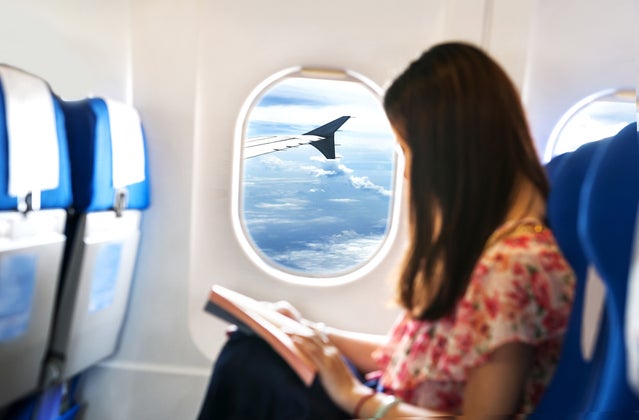 There has been a lot of talk in the news as to weather athletes and visitors to Rio for the Olympics are in danger of illness. If you're heading there for the Games—or know someone who is—should you be worried?
When it comes to environmental conditions, Dr. Thomas Best, a sports medicine physician at The Ohio State University Wexner Medical Center, says there is no need to worry.
"The games will be held from August 5-21, and average temperatures there are from 22 degrees Celsius in the daytime and 19 degrees Celsius at night," explains Dr. Best. "Therefore, temperature and humidity should not be a problem, unless there are unforeseen temperature swings.
There are, however, some things to be aware of in Brazil so you can protect yourself. For example, Dr. Best notes that Brazil is the country will the highest number of dengue fever cases in the world. There is no vaccine or specific medications to treat this, so concern for travelers is justified. Prevention is the biggest protection there is.
"Prevention means avoiding mosquito bites," shares Dr. Best. "Eliminate the places where the mosquito lays her eggs, like artificial containers that hold water in and around the home and outdoors, clean water containers like pet and animal watering containers or flower planter dishes and cover water storage barrels. Look for standing water indoors such as in vases with fresh flowers and clean at least once a week."
Additionally, the Zika virus must be discussed, as Brazil is on the list of countries with travel alerts from the Centers for Disease Control and Prevention. To prevent mosquito bites when traveling to places on the list such as Brazil, the CDC recommends the following steps:
Wear long pants and tops with long sleeves.
As much as possible, stay inside air-conditioned rooms and indoor places with screened doors and windows.
In cases when staying inside through the night is impossible, sleep under a mosquito bed net.
Treat clothes and other wearable gear with permethrin or buy permethrin-treated items.
Apply insect repellents that are registered with the Environmental Protection Agency (EPA).
Dr. Best notes that the CDC recommends all travelers be up-to-date on routine vaccines, including measles-mumps-rubella (MMR), diphtheria-tetanus-pertussis, varicella (chickenpox), polio and flu. and that other recommended vaccines may include hepatitis A, typhoid, hepatitis B , yellow fever, and rabies. Additionally. medicine for malaria and traveler's diarrhea may be recommended.
Because Zika virus infection in a pregnant woman can cause serious birth defects, CDC recommends special precautions for the following groups: Women who are pregnant:
Do not go to the Olympics.
If you must go, talk to your doctor or other health care provider first; strictly follow steps to prevents mosquito bites and use condoms or do not have sex during your trip.
If you have a male partner who goes to the Olympics, either use condoms or do not have sex (vaginal, anal or oral) during your pregnancy.
Read More:
The Olympic Year Is Upon Us—And Mammoth Lakes Is The Place To Train