Every Mother Counts
Marathoner and cover model Christy Turlington Burns runs to ensure every mother counts.
Heading out the door? Read this article on the new Outside+ app available now on iOS devices for members! Download the app.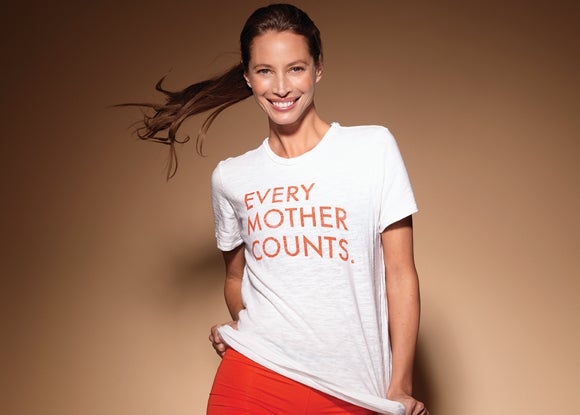 Women's Running magazine cover model Christy Turlington Burns ran the 2011 New York City Marathon in support of her charity, Every Mother Counts. Though not able to complete her second go-round at the NYC Marathon this year (due to the cancellation), Turlington Burns' passion for ensuring every mother has access to lifesaving medical care continues to run strong.
Every Mother Counts recently released its second social issue film, "The Walk", which aims to raise awareness for the hundreds of thousands of girls and women who die each year due to complications related to pregnancy and childbirth.
Both the film and running a marathon highlight one of the biggest barriers millions of women across the globe struggle to overcome when they need to reach a skilled provider during pregnancy or childbirth – distance. In rural areas, health clinics and hospitals are often spread out over vast distances, and transportation systems are often rudimentary. It can take all day or night for a woman to walk to a health center to gain access to life saving care. Delays such as this are too often deadly (and cost hundreds of thousands of women and millions of newborns their lives).
The film juxtaposes two very different journeys that pregnant women in different parts of the world have no choice but to take to deliver their babies safely.  It is a poignant reminder of the harsh realities that so many pregnant women still face, especially in rural areas both near and far.
To learn more about Every Mother Counts, visit everymothercounts.org.