Summer 2018 Music Festival Highlights For Your Running Playlist
These 10 tracks will be popular on the festival circuit this summer—and on many runners' workout playlists, too.
Heading out the door? Read this article on the new Outside+ app available now on iOS devices for members! Download the app.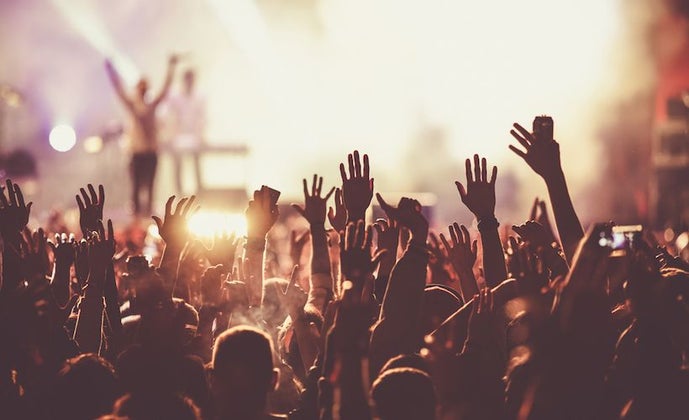 Over the last decade or so, touring festivals—like Lilith Fair, Warped and Lollapalooza—have given way to destination-specific festivals like Pitchfork, Outside Lands and (again) Lollapalooza. Given the number of events that share similar lineups and dates that run throughout the summer, the net effect is something like a touring festival. But since each is a little different, we've collected running tracks from a few marquee shows to highlight your options.
On the pop front, The Weeknd and Janet Jackson are headlining multiple outings this summer, including Panorama in New York and Outside Lands in San Francisco, respectively. Further left of the dial, Los  Angeles' FYF Fest is showcasing St. Vincent while Chicago's Pitchfork will feature Lauryn Hill in a celebration of the 20th anniversary of her landmark debut album. Finally, festivals like Mo Pop will feature rising acts like Portugal. The Man while Austin City Limits recalls an old favorite in Metallica.
Whether you're heading out to see a show or just heading out for a run, there's likely something to match your tastes. You can find a range of  musical offerings below—listed in the order of festival dates.
Firefly Music Festival — June 14-17 in Dover, Del.
Summerfest — June 27-July 8 in Milwaukee, Wis.
Imagine Dragons – Believer – 125 BPM
Pitchfork Music Festival — July 20-22 in Chicago, Ill.
Lauryn Hill – Doo Wop (That Thing) – 100 BPM
FYF Fest — July 21-22 in Los Angeles, Calif.
St. Vincent – Digital Witness – 105 BPM
Panorama Music Festival — July 27-29 in New York, N.Y.
Janet Jackson – Feedback – 115 BPM
Mo Pop Festival — July 28-29 in Detroit, Mich.
Portugal. The Man – Feel It Still – 158 BPM
Lollapalooza — August 2-5 in Chicago, Ill.
Bruno Mars – 24k Magic – 107 BPM
Outside Lands Music and Arts Festival— August 10-12 in San Francisco, Calif.
The Weeknd – Secrets – 110 BPM
Bumbershoot — August 31-September 2 in Seattle, Wash.
The Chainsmokers – Kanye – 128 BPM
Austin City Limits — October 5-7 and October 12-14 in Austin, Texas
To find more workout songs, folks can check out the free database at Run Hundred. Visitors can browse song selections there by genre, tempo and era to find the music that best fits their particular workout routine.
Related:
The Top 10 Workout Songs For June 2018