10 Romantic Quotes That Perfectly Describe Our Love For Running
Sometimes you have to borrow the wise words of others to fully express the right sentiment—in this case, about love and running.
Heading out the door? Read this article on the new Outside+ app available now on iOS devices for members! Download the app.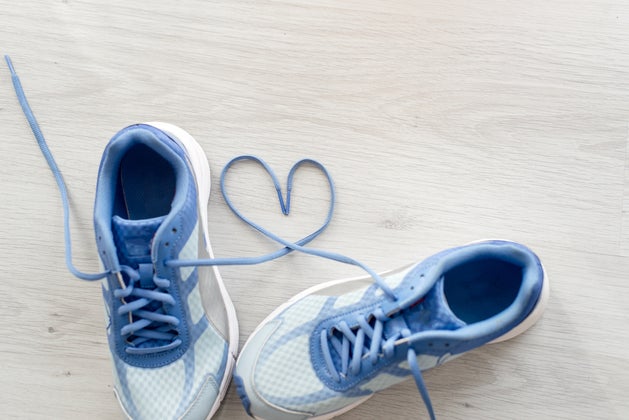 Valentine's Day is one of love and not just for a significant other; it's a great time to include your best friends and family in the lovefest. Well, we don't think you should exclude running, either—after all it's there for you just as much as the people in your life—so we rounded up some quotes about love that may have well been written about lacing up your shoes and pounding the pavement.
"Love recognizes no barriers. It jumps hurdles, leaps fences, penetrates walls to arrive at its destination full of hope."—Maya Angelou
"True love stories never have endings."—Richard Bach
"So, I love you because the entire universe conspired to help me find you."―Paulo Coehlo
"But I love your feet only because they walked upon the earth and upon the wind and upon the waters, until they found me."—Pablo Neruda
"My soul is so knit to yours that it is but a divided life I live without you."—George Eliot
"The hours I spend with you I look upon as sort of a perfumed garden, a dim twilight, and a fountain singing to it. You and you alone make me feel that I am alive." —George Moore
"My love as deep; the more I give to thee / The more I have, both are infinite."—William Shakespeare
"Love is but the discovery of ourselves in others, and the delight in the recognition."—Alexander Smith
"I cannot let you burn me up, nor can I resist you. No mere human can stand in a fire and not be consumed."—A.S. Byatt
"It has made me better loving you … it has made me wiser, and easier, and brighter. I used to want a great many things before, and to be angry that I did not have them. Theoretically, I was satisfied. I flattered myself that I had limited my wants. But I was subject to irritation; I used to have morbid sterile hateful fits of hunger, of desire. Now I really am satisfied, because I can't think of anything better."—Henry James
READ MORE:
26.2 Literary Quotes That Have Everything To Do With Running
The Most Romantic Quotes—With A Running Twist