Heading out the door? Read this article on the new Outside+ app available now on iOS devices for members! Download the app.
THIS MONTH'S TRAINING TIP SPONSORED BY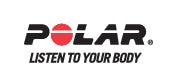 Whether you want to train to improve your performance or simply lead a healthier lifestyle, the most effective way to do both is to listen to your body. Of course, if you have no way of understanding it, you have no way of knowing what it's telling you.
That's why a Polar Training Computer is essential – it helps you listen and understand your body more effectively.
But how does it work?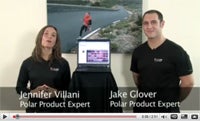 Click here to watch the PolarPersonalTrainer video


Well, as you get more fit working out with your training computer, your heart is able to pump more blood with every beat. The advantage of this is that your heart doesn't have to beat as often to get the required oxygen to your muscles, which in turn decreases your resting and exercise heart rate. As a result of training, your muscles utilize the oxygen better, meaning you can put more effort in and still maintain the same heart rate.
When all of these things happen, your Polar training computer makes sense of it all so that you are in tune with your body to act on what its really telling you. And that leads to improved running performance and a healthier, fitter you.
New From Polar: The RS300X Training Computer!
The Polar RS300X is designed to measure speed and distance, but more crucially your heart rate. It helps you workout at the right intensity, recover at the right times, and constantly build on your performance. With the addition of the FlowLink accessory, you can transfer your running files to polarpersonaltrainer.com, our free online training diary. Click here to watch how PolarPersonalTrainer can enhance your training.