Top 13 Run Tips to End 2013!
Whether you're a seasoned speedy chic or just starting out, our Top 13 Run Tips will help you achieve your best running year yet!
Heading out the door? Read this article on the new Outside+ app available now on iOS devices for members! Download the app.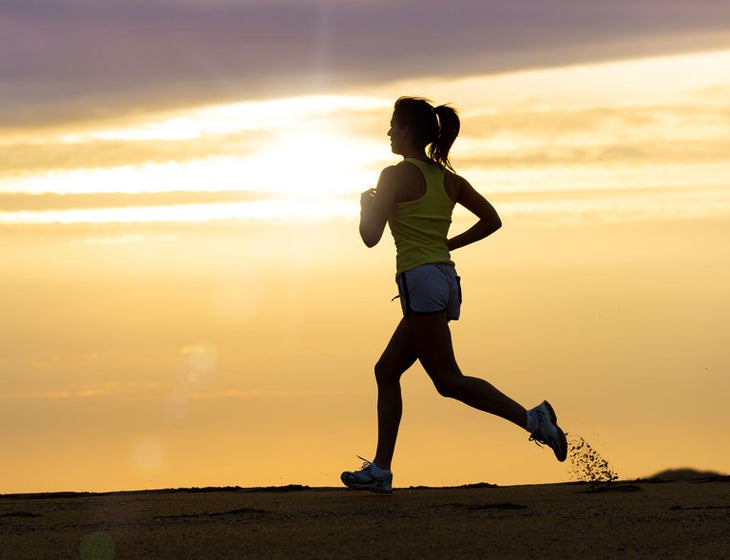 As we prepare to bid farewell to 2013, now is the perfect time to take stock of your run goals and develop a plan for the New Year. Whether you're a seasoned speedy chic or just starting out, our Top 13 Run Tips will help you achieve your best running year yet!
1. Set a goal. Whether you want a shiny, new PR or hope to tackle a new distance, having a goal is instant motivation.
2. Track your progress. Adding up your weekly mileage or work-out time helps you realize the effort you've dedicated to achieving your dream. Between online calendars and old-fashioned journals, there are plenty of options to record your running.
3. Integrate weight training. It's no secret: stronger muscles = better running. As runners we sometimes feel like we're cheating on our sport by veering off the path, but hitting the gym will actually strengthen the relationship. (Check out our Strength Training Plans here!)
4. Recruit a run buddy. Running with a partner or a group helps boost accountability. Take advantage of positive peer pressure by planning run dates with friends and family.
5. Make it a family affair. While it's important for busy moms to carve out time to run alone or with friends, integrating your kids into your runs allows them to share in the experience. Next time you head to the track for a speed session, bring your tiny tots along for a few sprints.
6. Celebrate your success. Don't throw those race medals in the draw – display them with pride! Keeping your bling in sight can motivate you to keep running! (Check out our Race Medal Display Ideas here!)
7. Follow a training plan. Trust the experts to get you to the finish line in fine form. While some may prefer to have a personalized plan developed by a coach, there are many plans available online. For a wide variety of distance plans, check here.
8. Eat clean. Food is fuel. If you fill your tank with junk, you won't get the best ride from your vehicle – so fill up with as many whole foods as possible for peak performance.
9. Dress the part. While you don't have to wear a certain brand of gear to be a runner, it's no secret that wearing clothing you feel good in boosts your confidence. With running gear for every body type, you can find clothes that make you feel your best!
10. Invest in the proper shoes. Since everyone has unique feet, it's important to find shoes that work for you. Head over to a local running store and have your gait analyzed. After watching your stride, a trained store associate will help guide you to the shoes suited for your specific needs.
11. Hydrate right. Taking in the proper amount of fluids before, during and after your runs helps you feel your best. Take the guesswork out of hydration with our advice here!
12. Routine recovery. Since running is addictive, it's easy to skip out on time off. Don't give into temptation though- make sure to schedule recovery days during each week of training. Your muscles will thank you!
13. Join the Women's Running community! We love our run girls and hope to continue inspiring you to chase down your goals! Don't forget to check us out on Facebook, Twitter and Instagram – for a daily dose of inspiration!