Three Ways To Make Up A Missed Long Run
Skipped your last long run? Don't worry—you can stay on track with your training.
Heading out the door? Read this article on the new Outside+ app available now on iOS devices for members! Download the app.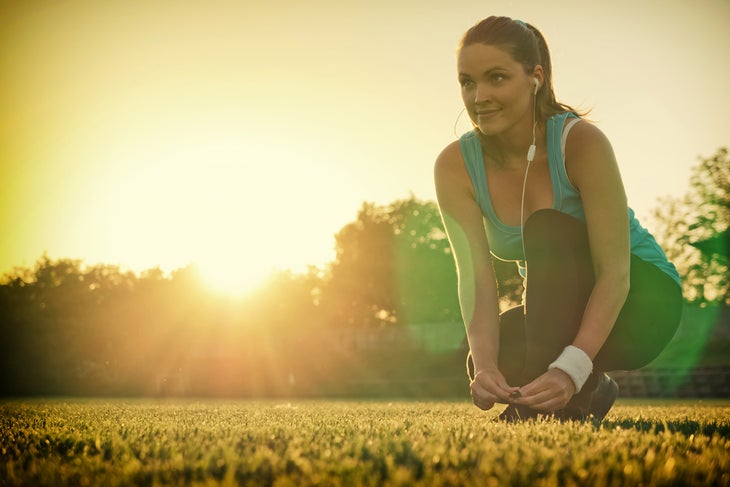 It's happened to all of us: the long run on our schedule just doesn't happen. Maybe the weather causes us to cut it short or we hit snooze and skip it altogether, leaving us a little stressed about when we're going to make it up.
If you're following a training plan, getting in those long runs can be a challenge sometimes. If you happen to miss one there is no need to panic. It's ill advised to skip to the next distance, considering that long runs often jump up by two miles at a time. For example—if you skip a planned 12 mile run, jumping from 10 miles to 14 can be problematic, opening the door for injury. Sometimes your plan may have enough wiggle room to adjust all the runs, but you may be on a tight schedule with race day fast-approaching.
Whatever your circumstances, here are three ways to make up that missed long run:
Split It. If you've logged at least a few miles of your long run and for whatever reason had to cut it short, there are a few options for finishing. Splitting a long run into two runs within a 12 hour period delivers the same results as one continuous long run. So if you're plan called for 12 miles and you only manage to get in five, consider heading back out later on (after you have re-fueled and hydrated) for another seven. The other option, though not ideal, would be to run those 7 miles the next morning, giving you a total of 12 miles in a 24-hour period.
Midweek Make Up. It can be a challenge to squeeze in a long run during the weekday with a busy schedule. But if it is possible, swap out your hard effort for that week with your long run. If you've got a day where you run intervals, hills or a tempo run, replace that with your long run. If you're training for a distance race like a half marathon or marathon, getting in the long run trumps those other workouts. If logging 12 miles in one chunk is too much, consider splitting the run as mentioned above.
Race+. Most training plans schedule a race prior to your goal race. If you're willing to forego running at race pace but don't want to skip the race itself, you can turn it into your long run. Let's say you missed your 12 miler and decide to make it up the following weekend, bumping your 14 miler to what would have been a 10 mile race weekend. To turn that 10 miler into a long run, run two warm up miles before the race, run the race at an easy pace and then follow up the race with two cool down miles. This brings your total to 14 miles for the day. Running a race as part of your long run has it's advantages. Water stops and the company of other runners will help make the miles fly by.