The Most Important Part Of Marathon Training
Our readers share their best-tested advice for training for a marathon.
Heading out the door? Read this article on the new Outside+ app available now on iOS devices for members! Download the app.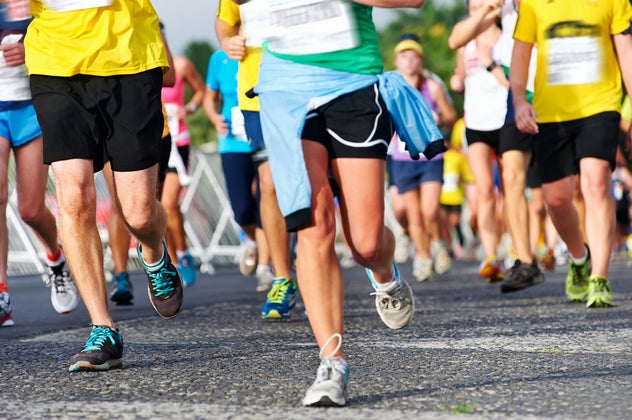 Many runners will tackle their first marathon this year. And who better to share advice than our community of knowledge experts. We went straight to our readers to find out what advice they had to offer about training for 26.2.
We asked: What's the most important part of marathon training and why? 
Denise Monsegur: Don't stress. Stay in each mile. Work on your mental willpower muscle when training, so on race day when your legs want to quit and your tank feels empty at around mile 20-21, your mind will push you to the finish. Get quality sleep and rest during training as well.
Willemijn Honders: The mental training, so you don't stress out and actually can have fun, like Run, Selfie, Repeat says! (Wish I was able to take selfies on the way, like her tongue emoticon!)
Candice Lee Miller: Running of course is essential. But do not overlook cross training. Strong runners cross train.
Liz Lopez Byrnes: Pick a plan and work it! Otherwise you'll get off track and have no consistency in your workouts. You may run hard when you should be running easy. Recovery is just as important as giving it your all. Not an expert but going to Boston for the 3rd time in 5 years. Good luck!
Tim Hardy: The decision to do the race in the first place is most important because without this you wouldn't have a goal, anything to train for or motivation to train. So decide on a goal race first, then enter it, and then train for it.
Tonya Byerly: Know your goals and pick a plan that will help you reach your fullest potential. I wanted to get faster, so I chose a longer plan that incorporated speed work. It works!
Lisa Kent Sherman: Listening to your body, know when you can push further and when to take a rest and always remember why you love to run.
Janet Robinson: Doing regular strength training to supplement the running miles.
Kate Boland: Consistency.
Run, Selfie, Repeat: HAVING FUN!