Running Through Grief And Towards Hope
After the loss of her brother, Kelly found that running helped her to grieve.
Heading out the door? Read this article on the new Outside+ app available now on iOS devices for members! Download the app.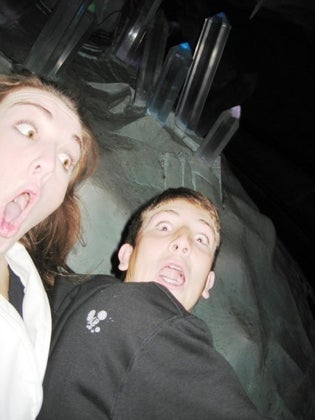 There are two times per year when my world comes to a crashing halt: the week around Feb. 27 and June 23, my brother's birthday and the anniversary of his death. He was 16 years old when he passed away unexpectedly. His death was unimaginable. Grief is a very individual experience but one thing running has taught me is that it's not impossible to find joy and hope even in the darkest and most painful places.
When you lose someone or when your life falls apart, it changes you. I love the saying, "The end of one thing is the beginning of something else" because that is exactly how it felt when I lost my brother. I felt like I had found myself in a life that I didn't want to be apart of anymore. But running helped me forge a new path for myself. I discovered that even when you can't see the light at the end of the tunnel, focusing on taking it one step at a time gave me hope.
The reason I went for my very first run was because I was falling down the rabbit hole of grief. It was Thanksgiving Day, and holidays are always difficult. I hadn't been sleeping and as I watched the sunrise, I decided that I needed to do something to feel anything but sad. The gym was closed, so I was just desperate enough to try to go for a run.
How I stuck with those first few weeks of running, I'll never know. I had a habit of giving up when something felt impossible or out of reach. Running was something I never would have voluntarily subjected myself to. I hated running. I hated that I felt like passing out after two minutes. I hated that my legs felt like lead, and I hated how self conscious I felt whenever I had to run in public. But after that first initial week of pain, doubt and struggle, something clicked. Exhausting myself helped me fall asleep at night. I realized that the pain I felt when I ran meant that I was getting stronger, and that resonated with me. Running and grief both feel like endurance sports, because they both require endless amounts of resilience and the ability to withstand pain, suffering and doubt. When I started running, I felt like I was running from my problems, but it turned out to be the solution.
Running has become instrumental in how I grieve. When I feel sad or when I miss my brother, I put on sunglasses, lace up my running shoes, put on a playlist comprising his favorite songs and take off for a very long run. Running helps me remember to look up when all I want to do is crawl into a ball. It helps me feel connected to him when he feels impossibly far away. Running isn't really about crossing a finish line but living in the moment and enjoying the journey, regardless of how painful or overwhelming it may be. Even when everything hurts and you just want to quit, you just have to have hope that if you can keep putting one foot in front of the other, you'll get through it. You will survive anything if you have hope.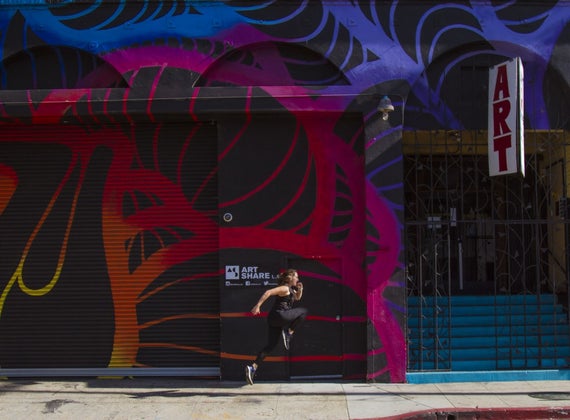 Until next time, #RunSelfieRepeat.
Related: Real Runners—I Got My Life Back After A Loss