Running Mistakes Aren't Just For Rookies
Sometimes even experienced runners make silly and preventable mistakes.
Heading out the door? Read this article on the new Outside+ app available now on iOS devices for members! Download the app.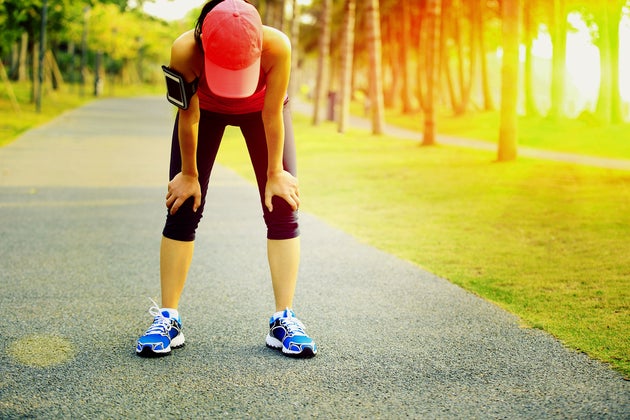 As runners, do we ever stop growing and learning from our mishaps and mistakes? I've been a runner for 27 years, yet I still occasionally make rookie mistakes. I'm proof that we never really figure everything out. It doesn't matter if you just started running this week or if you have been running for a decade or more, there are always lessons to be learned from those  "I should have known better" moments.
There are certain running rules that beg to be broken, like wearing your souvenir race shirt before the race. This "rule" of running doesn't have any negative consequences. However, other rules, such as "don't do anything new on race day" exist for a reason.
On occasion, I've been foolish enough to challenge a few of the time-tested guidelines. I guess sometimes I have to experience things for myself in order to realize the consequences of my actions. In running the consequences are usually things like unbearable blisters and numerous trips to the port-a-potty. (Breaking the rules is fun, right?)
The following are two of the biggest rookie mistakes I've made in marathons over the years.
Overhydrated: Afraid of becoming dehydrated during a marathon on a warm day, I chugged an entire 20-ounce bottle of Gatorade before the Chicago Marathon. Once the race started, I grabbed a cup of Gatorade at nearly every water stop. By the time I hit the halfway mark of the race, I was stopping at every single port-a-potty along the course. The intestinal distress I experienced that day will not be forgotten.
Tried something new on race day: I wore a brand new pair of shoes for a marathon and thought I'd come out unscathed. Wrong! I cannot run a marathon in new shoes, even if they are the exact same model as my old pair, and expect to have a positive outcome. I don't even know how many blisters I got that day, but I do remember how painful it was to put on shoes for a week after the race.
Please tell me I'm not the only one who had to break some of these rules in order to realize the their value?
More From Race Pace Jess
How To Negative Split Your Next Race
11 Things To Do During Race Week