Don't Put Your Fitness Goals On Hold Until "After The Holidays"
This time of year, we often hear the phrase, "after the holidays." Instead of putting your fitness goals on hold, follow these tips to stay fit today!
Heading out the door? Read this article on the new Outside+ app available now on iOS devices for members! Download the app.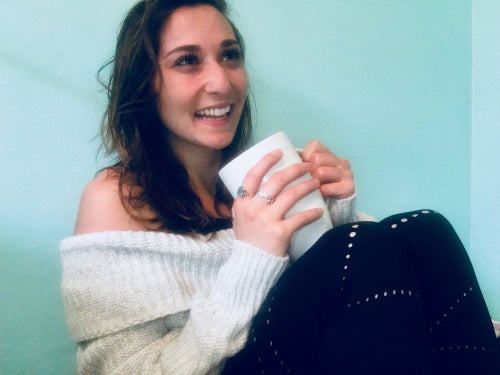 With the holidays around the corner, the number one phrase I hear as a personal trainer is "after the holidays."
"I want to lose those last 10 pounds…but I'll get started after the holidays."
"I want to see more muscle definition in my upper body, but with the holidays it's just too hard."
"Oh, it's the holidays, so I'm just trying to maintain."
Trust me, I get it. The holidays are busy. Hectic. Stressful, even! But if you let your fitness fall by the wayside during the holidays, when January 2018 rolls around you will be further from your goal than before. So, stressful schedule aside, how does one stay on track even with the holidays in full swing? Here are a few tips:
1. Pack some resistance bands and workout clothes in your suitcase.
If you have your shoes and a few pieces of equipment, it makes it easy to do a workout at home!
2. Have healthy snacks on hand while traveling
Some of my go-to travel snacks include RX Bars, Kind Bars, unsweetened dried fruit and apple slices or a banana.
3. If you're heading home for the holidays, check out local studios.
My sisters and I always try to scope out new gyms in our hometown every year. Last year we got a great introductory deal at a bootcamp gym! A lot of studios will offer free classes during the week of Thanksgiving, so make workout dates a thing when catching up with old friends!
4. Sign up for your local turkey trot!
Let's be real: the food consumption on Thanksgiving will be intense, so start your day with an active family friendly activity. Most local turkey trots offer 5K and 10K distances.
Related: Hot To Turkey Trot
5. When it comes to food and beverage, try to find healthy swaps.
If you really love those mashed potatoes, enjoy them–but maybe cut back on the bread! If you loveeeee that pumpkin pie with ice cream, skip the extra serving of macaroni and cheese.
At the end of the day, the holidays are a time to enjoy catching up with friends and family. There is no need to go crazy with cutbacks and not enjoy the special occasions. But with these tips in mind, you will be that much closer to your goals come January 1. For more fitness tips, healthy food suggestions and more, stay up to date with my Instagram and Facebook pages.
Related:
Recipes To Transform Thanksgiving Leftovers Into New, Delicious Meals