Reader Recs: Start Line Mantras
Here is how our readers calm their nerves at the start line.
Heading out the door? Read this article on the new Outside+ app available now on iOS devices for members! Download the app.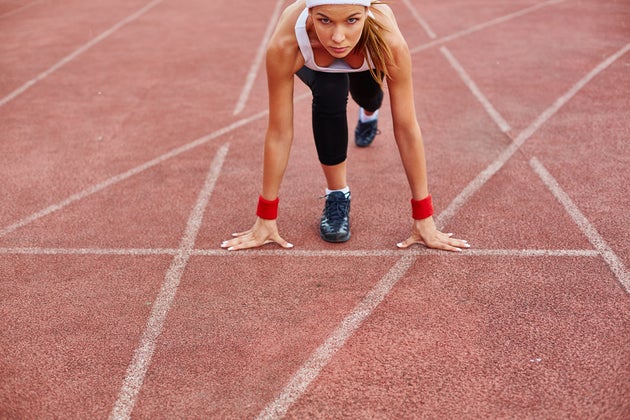 We love being able to connect with our readers about all things running. Another thing we love? The community that we've built for runners to share their knowledge, struggles and victories with one another. You're always ready to help other runners on the journey to PRs, marathon finishes and more and we are so glad to be able to help make it happen.
We asked our readers:
When the nerves try to creep in, what do you tell yourself to stay positive on the starting line?
Here's what they had to say…
…on Facebook:
Sonia Johal: I let people run pass me! Control my nerves and once I am relaxed I find I run better. Training again for another London Marathon 2016
Cynthia Zalewski Miller: I know where the bathroom is located!
Lynnsey Pringle: "It doesn't matter how many people pass you, you're still doing it".
Jenny Senior: I paid for this. And I'm like broke, so make it good.
Graciela Juarez: "There are no re-dos in races! And I don't want to have any regrets for not giving my best."
Sarah Corbin: I say "Sarah, why are you nervous, it's just running, you love running!"
…on Twitter:
@SweatStretchEat: You are able, you trained for this.
@TrudyRoberts68: It will soon be over!! 🙂
After going through the responses, our readers love yoga and swimming during a running injury the most!
Have a question you'd like to ask the community? Tweet us at @womensrunning with the hashtag #ReaderRecs!
Read More Reader Recs:
How To Occupy Your Mind During Injury
Best Sports Bra For Bigger Chests
The Best Race-Day Hairstyles
The Best Shoes For New Runners
Best Pre-Race Food For Sensitive Stomachs