Follow These 5 Tips To Reduce Race Day Stress
Heading out the door? Read this article on the new Outside+ app available now on iOS devices for members! Download the app.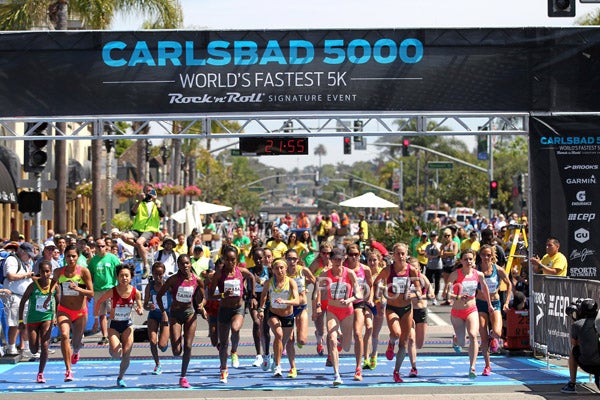 Whether you're gearing up for your first or 100th race, check out our tips to ensure a stress-free race start!
Know the race course.
Set your mind at ease by knowing the course you are running. Running familiar territory helps to mentally prepare for each hill, sharp turn or other course challenge.  Traveling to a destination race? Try to drive the course prior to race day in order to acclimate yourself to the area.
Lay out your clothes and gear the night before the race.
Take 5 minutes and lay out your run gear out the night before to avoid unnecessary stress on race day. Pin your race bib to your shirt and prep your water bottles to eliminate scrounging around in the wee hours of the morning.
When it comes to food, stick with old faithful.
Don't aggravate the race-morning butterflies in your belly. Be kind and give them a familiar meal, and they will be kind to you.
Arrive to the race site early.
Don't jump-start your heart rate by sprinting to the start line because you arrived just as the starting gun sounds – arrive early to avoid feeling rushed. Plan for parking traffic, last-minute port-o-potty stops and more by allowing extra pre-race time.
Relax and enjoy.
If you've made it to the start line, you've done all you can do to prepare yourself for the race. Race morning isn't the time to stress over what could have been. Take a deep breath and enjoy the journey!