Stir-Crazy Challenge with Alysia Montaño: Plyometrics Workout
Get ready to spring off the start line and sprint toward the finish line with a new level of oomph!
Heading out the door? Read this article on the new Outside+ app available now on iOS devices for members! Download the app.
This Stir-Crazy workout challenge is all about enjoying movement no matter what might be keeping you cooped up. Every workout is designed to support your running success, focusing on run-specific movements and drills, high-rep endurance exercises, and mobility work. These explosive plyometrics are all about improving power and nailing your running form and mechanics.
Warm-Up
Complete an easy 10-minute jog, trying to maintain a consistent pace (RPE 3 to 4) throughout.
At-Home Plyometrics Circuit
Do each of the following exercises for 30 seconds, "resting" for 30 seconds between exercises by performing High Knees. Rest for 1 minute in between rounds if performing them back-to-back. Complete a total of 5 rounds throughout the day.
High Knees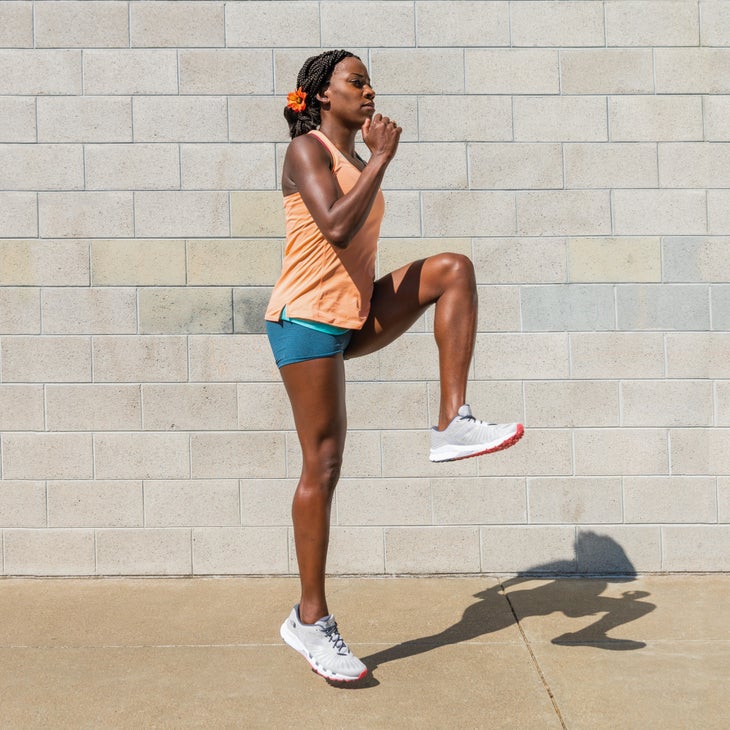 Drive one knee up, and feel the lift as you hop-skip up to the ball of your foot; alternate sides. Drive your arms in a tight stride, opposite your legs.
Split Squat Jump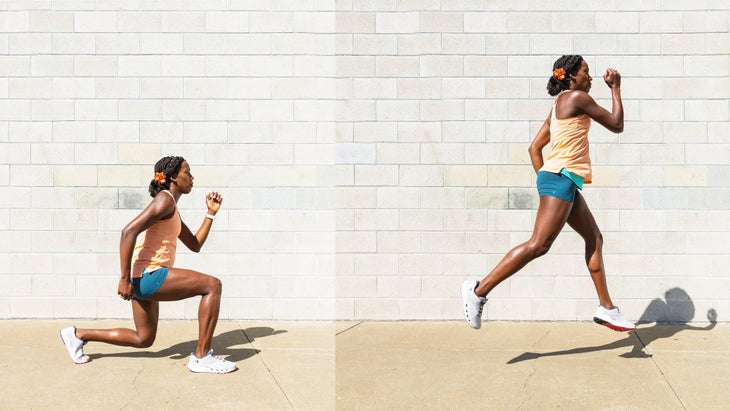 Start in a split stance and pop up. Switch your stance as you hit the height of your jump and land soft. Get your arms moving opposite your legs so you can tap that momentum.
Skater Jump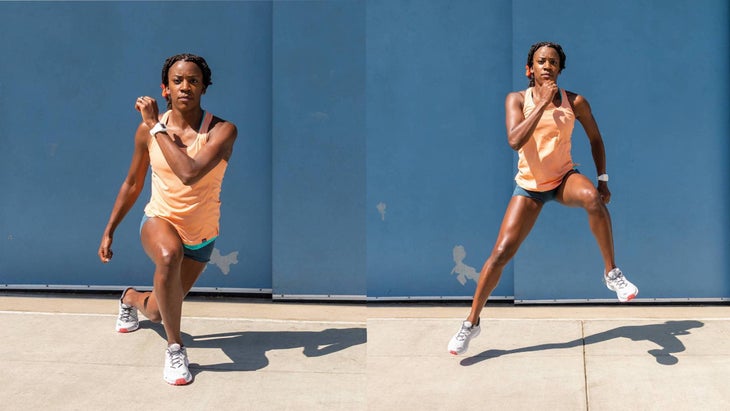 Jump from side to side. As you land, swing the inside leg behind you and touch down lightly before bounding back to the other side.
X Jump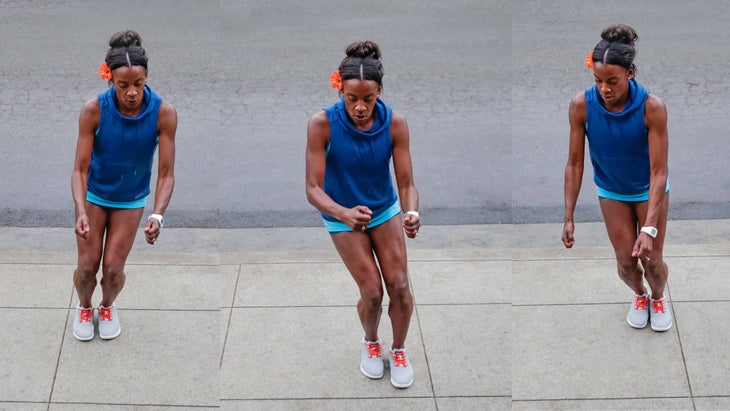 Keep your feet together as you jump from corner to corner, hitting all four corners of a square—diagonally forward, back, diagonally forward, then back to the first corner. Switch directions halfway through the rep count.
Day 2: Total-Body Muscle Endurance
Days 3 & 7: Flexibility + Mobility
---
Republished from Feel Good Fitness: Fun Workout Challenges to Inspire Your Fitness Streak by Alysia Montaño with permission of VeloPress.