Heading out the door? Read this article on the new Outside+ app available now on iOS devices for members! Download the app.
On any given day there are a million and one excuses that can enter your mind and banish motivation to train. We, here at Women's Running, want to help you combat the negative thoughts and jump start your running.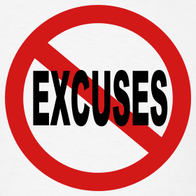 Check out three of the most common excuses below and find out how to fight back:
The Excuse: I just don't have time.
Possible remedies: Pull out the calendar and schedule training time on a weekly basis. By writing it down and committing it to paper, you're more likely to stick to your plan. After all, you schedule appointments all the time (dentist, doctor, repairman, etc…) – why wouldn't you schedule time to improve your health?
Not convinced yet? Take one week to write down how you spent your time during the day. You might be able to cut superfluous activities (do you really need to check Facebook 10 times a day?), which will lead to more time for training! Sneaky time vampires have a way of making us feel like we don't have enough hours in the day, but writing down your daily activities will help expose them.
The Excuse: I'm too tired.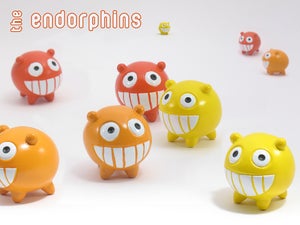 Possible remedies: Though it might seem counterintuitive, heading out for a run when you're feeling tired can boost your energy and amp up mental alertness. After exercising for 20-30 minutes the feel good endorphins rush through your body, enhance your liveliness and make you feel as is you can conquer the world.
If the anticipation of endorphins isn't enough to get you going, try eating a small apple about 30 minutes before you want to run. The natural sugars found in an apple provide the perfect boost to help jump start your run.
The Excuse: I'm a mom and am challenged to find time to run.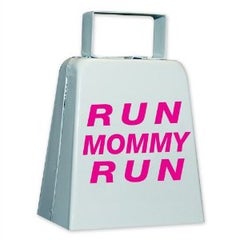 Possible remedies: Taking care of little ones often means putting others before yourself, but being a mom doesn't have to mean you give up running. Here are some ways moms can carve out workout time:
Join a Moms' group and meet other mommy friends to arrange play dates. Take turns watching the children while someone gets her workout on. Finding a support system of like minded people will help you stay on track.
Invest in a jogging stroller to take the kids with you. Though some may want to purchase a new model, Craigslist and eBay often have great options for budget conscious mommies.
If your kids are old enough to ride bikes or rollerblade, take them with you! Make running a time to bond with your kids by having them ride or skate alongside. You'll be setting a great example while spending time together.
For more ideas, check out some of our favorite running mommy bloggers: Mile-Posts and NYC Running Mama.
What's the most common excuse you make to skip a workout? How do you overcome the excuse?
50 DAYS OF GIVEAWAYS – DAY 29
Today's prize. . .
1 LIFESPAN FITNESS MyStride Activity Tracker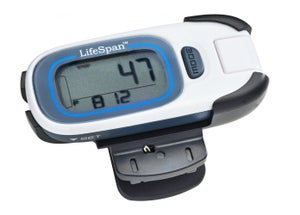 Win a MyStride Activity Tracker with integrated flip USB, powered by LifeSpan Fitness. This convenient, lightweight clip-on keeps track of your steps taken, calories burned, distance traveled, progression overtime and more. Worth $80, lifespanfitness.com
ENTRY NOW CLOSED
Yesterday's winner. . .
Congratulations to Liz Klein who won a single-child Terrain Jogging Stroller by Mountain Buggy. Please email Jessica@womensrunning.com with your mailing address to claim your prize!