Heading out the door? Read this article on the new Outside+ app available now on iOS devices for members! Download the app.
It's 6:00 am and your alarm clock is blaring, telling you to get out of bed for your morning run. Do you:
A. get out of bed and hit the road solo?
B. get out of bed and meet up with friends to run as a group?
C. turn the alarm off and practice running through imagery (A.K.A. dreams)?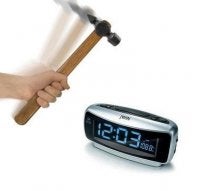 While answers A and B are both positive steps in the right direction, running with friends has many benefits and can be super motivation to leave the warmth and comfort of your bed. Here are the top 5 reasons why we think you should incorporate running with friends into your training routine:
Change is good. When we run solo, we tend to run the same convenient course every time. Running with friends allows you to explore different areas, which changes up your run scenery. Boredom beware.



Safety in numbers. The bottom line is that a runner is less likely to run into trouble when running with a group. Not to mention, should something happen (like gastrointestinal issues or other ailments) there's a group of people to provide support.
Participate in "shop talk."There's no doubt about it- when a group of runners (who happen to be women) get together, the gift of gab comes natural. Running with friends allows you to share the wealth of collective knowledge.

Time flies when you're having fun. While running solo can be invigorating, training in a group often passes the time faster. Making a workout social allows your mind to escape from the tough task at hand and enjoy catching up with friends.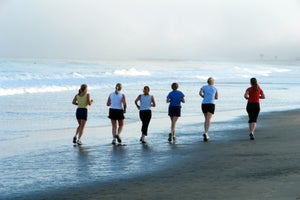 Eager to find a run group now? There are several ways to find a group near you. First, check out your local run store for organized runs. Many stores coordinate weekly runs for different ability levels. Also, check out a Road Runners Club of America group by clicking here. With over 1,000 clubs across the US, there's sure to be a club near you.
Go ahead, join a group. Show your alarm clock who's boss today.