Looking Back At A Fabulous Year
Hitting our goals throughout the year feels good. Mirna did that...and more!
Heading out the door? Read this article on the new Outside+ app available now on iOS devices for members! Download the app.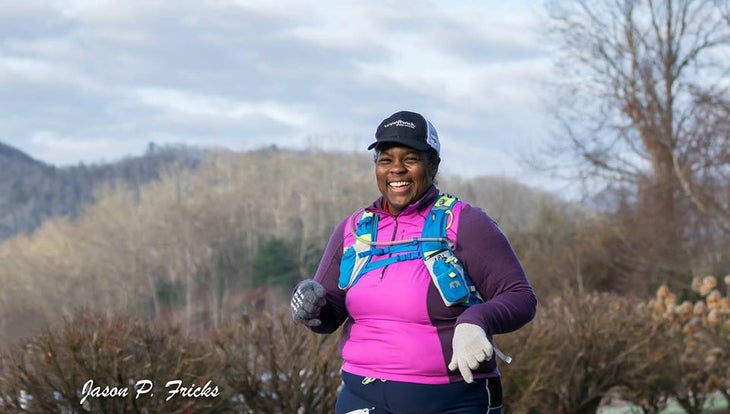 This year has been fantastic. I've been thinking about how best to put into words the vast amount of amazingness that has happened to me all because of running.
In January, I was sitting at a large, round table in a small airless conference room somewhere in North Carolina, listening to a woman talk about something. My phone beeped with a notification—an email from a reporter with the Wall Street Journal. She had been reading my blog and asked if I would mind terribly if she interviewed me about running and being, well, fat? She had a pretty tight deadline and would need to do a phone interview the next day. Thus began a series of events that would change the trajectory of my running life. Suddenly my chosen method of fitness and well-being was newsworthy.
That was pretty cool, having my picture in WSJ for everyone to see. Sure, there was negative commentary but the vast majority of comments that came my way were incredibly positive and encouraging. Apparently that article and others had sparked a nerve in fitness psyches all over. But I simply was not prepared for what was to come.
After that article was published, the excitement of it all ebbed a bit and I continued with my training, working, and parenting. I had signed up for the Javelina Jundred 100K in April and was planning to go ALL IN with my training so that I would be able to finish before the twenty nine hour cutoff. I put a variety of 50K+ races and long training runs on my summer schedule, and set out to conquer the 100K in late October. With the exception of two events, Double Tap 50K in Georgia and The Wildcat Ridge Romp 50K, I accomplished what I had set out to do, finishing 4 ultramarathons in 2015 before attempting my first 62 miles at Javelina.
In the meantime, Runner's World became interested in my story and featured my running life in their pages early in the summer, setting off a storm of media interest that included NBC Nightly News, People Magazine, Huffpo and Upworthy. All of this attention gave me more impetus and motivation to keep doing what I was doing, not just for my own health and sanity, but for the sake of others too.
The opportunity to inspire and motivate people through sharing my running life is special. I take this task very seriously. I am honored to be able to move in the way that I do and live a life inspired by placing one foot in front of the other.
I'm looking forward to what next year will bring!
More great reads from Fat Girl Running
Make SMART Goals For The Next Year
How Running Can Keep You Sane During The Holidays
Why Putting Yourself Out There Is So Important