Fast Facts About The Chicago Marathon
Did you make it into Chicago this year? Find out more about this World Marathon Major.
Heading out the door? Read this article on the new Outside+ app available now on iOS devices for members! Download the app.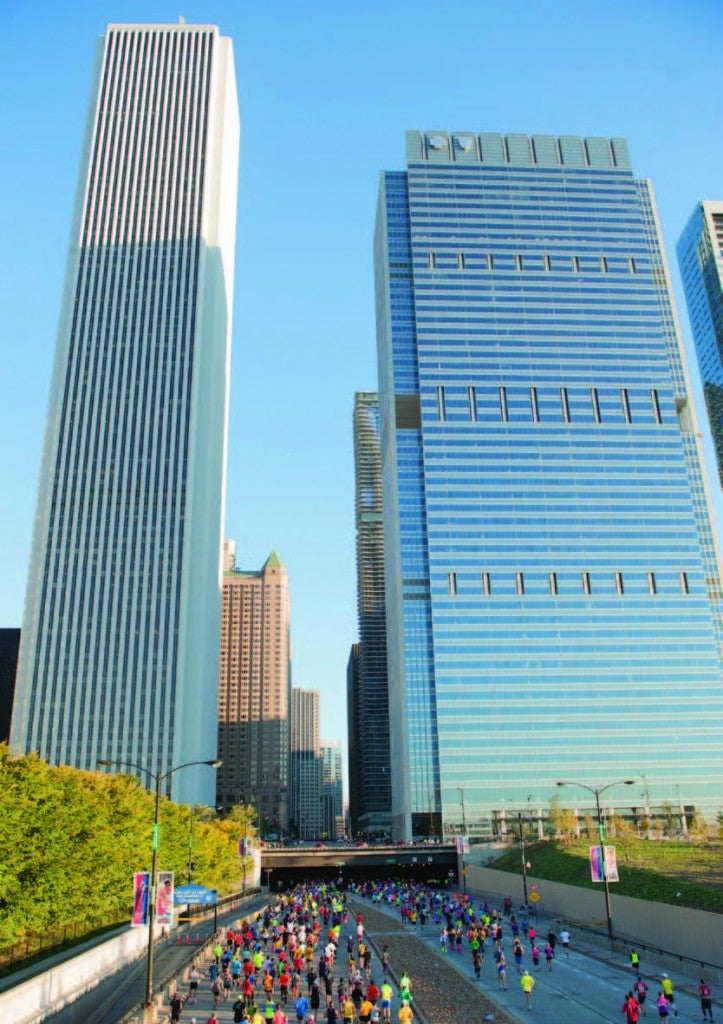 This week many lucky runners received good news that they have been selected via lottery to run the Chicago Marathon. Before you start your training, get to know some quick highlights about this World Marathon Major.
Chicago Marathon
October 11, 2015
chicagomarathon.com
With the highest elevation of the WMM, Chicago still comes in at a mere 590 average feet above sea level. The course is known for fast times, with the only inclines on bridges over the Chicago River—racers cross it five times—and on the approach to the finish. The route runs along Lake Michigan and through 29 unique neighborhoods—the Loop, Lincoln Park, Lakeview, West Side, Pilsen and Chinatown to name a few—each with its own character, sights, energy and tantalizing food smells that go beyond deep-dish pizza.
Chicago tops the chart as a user-friendly race for elites, average runners and spectators alike with its looped course, stellar race organization and welcoming atmosphere. The start and finish areas are both in Grant Park, and staying in a downtown hotel makes it easy to walk to and from the race, with plenty of restaurants and bars close by for celebrating.
Related: A Runner's Guide To Chicago
Chicago Marathon Fast Facts
First Running: 1905
Runners: 45,000
Average Finish in 2014: 4:39
Average Starting Temp: 52 Degrees
Route: Looped Course
Entries: Lottery and Charity
Women's Course Record: 2:17:18 by Paula Radcliffe of Great Britain in 2002
Fact: Although the Chicago Marathon was first run in 1905, it didn't become an annual event until 1977. Those hitting the wall by mile 19 or so might like to go back in time to 1987 when the Chicago Marathon was run as a half marathon due to the  loss of a title sponsor.