Yes, Coaches Have Days When We Don't Want To Run Either
It turns out you may not be the only one lacking motivation. Race Pace Jess shares a secret about coaches you may not believe.
Heading out the door? Read this article on the new Outside+ app available now on iOS devices for members! Download the app.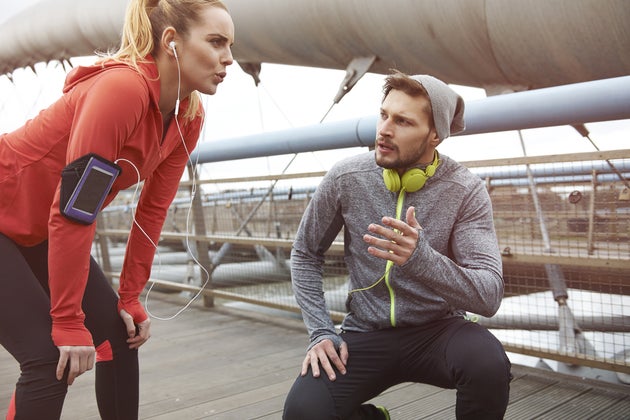 Last night I did everything possible to set myself up for my early morning tempo run. I charged my Garmin, went to bed early and laid out my clothes. Yet, when my alarm went off at 5:45 a.m. this morning, I kept hitting snooze. Before I knew it, it was 7:00 a.m.!
I snoozed for an hour and fifteen minutes. Who does that?
Wouldn't it have just been easier to either get my booty out of bed and into my running shoes or just turn my alarm off altogether and sleep an extra hour? Instead I played the 'five more minute game.' You know that lie you tell yourself when you say, "Just give me five more minutes, then I'll jump out of bed" and then never do?
The five more minutes game is rarely a game I win, but I really just didn't want to get up and run.
I've worked in the fitness industry in some capacity since 1999. I've been running since 1989 and I now own a virtual run coaching business. People often think that people who work in the fitness industry are superhuman and working out comes easy to them. Well, guess what—it doesn't.
There's a misconception that run coaches and other fitness professionals never struggle to get out the door, eat healthy, foam roll and strength train. Just because I made the decision to make my passion my job, doesn't mean there aren't days I struggle to get my run in.
In fact, there are many, many times when the last thing I want to do is run. I love talking to people about running. I love the career I've created for myself, but when your job and hobby are the same, sometimes you just want a break and the only way to get a break from running is to not run.
Nine times out of ten I'm pretty stoked to lace up and go run, but just like you—and every other person on the planet—coaches actually have days we don't want to run either.