Editor's Corner: Support System
Editor-in-Chief Jessie Sebor reflects on the origins of the sports bra and how it changed running for women.
Heading out the door? Read this article on the new Outside+ app available now on iOS devices for members! Download the app.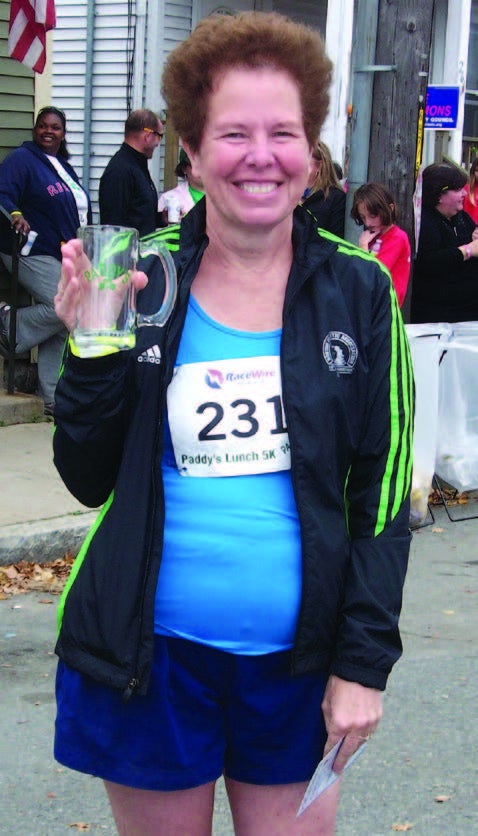 Two years ago, my mom ran her first 5K. I had helped her get ready for the race from my home in Florida, but for the big day, I flew to Massachusetts to provide in-person support. Early that morning, we were going through our race-day checklist when I learned a surprising fact: My mother didn't own a sports bra…
Let that settle in for a second. My mom (who is amply endowed in ways I am not) had completed every mile of her training in a cotton underwire number from Maidenform. Horrified, I lent her one of my extra-stretchy sports bras to squeeze into for the race. That afternoon we drove to the mall to buy a proper model.
The running community often feels like a boys club. You can go to the popular website LetsRun.com any day of the week and see disparaging remarks about everything from Title IX to pregnant elites. Because of this, it's easy to forget how far women's running has come in the last few decades.
My 62-year-old mom didn't know she needed a sports bra to run—because when she was born they hadn't yet been invented. The first model, literally composed of two jockstraps sewn together, was created in 1977. It took another decade to come to market.  It's astonishing to think that a piece of apparel as essential to running as sneakers is a modern development. The fact that hundreds of models of sports bras are now available is encouraging, both from a consumer standpoint (more choices!)—and as a metaphor for the growth of our sport.
One of the best ways to celebrate yourself, as a kick-ass female athlete, is to purchase the perfect bra. Start with our "Bosom Buddy Awards", where you'll find 15 road-tested models and tips on how to choose your ideal fit.
Later, when you're in the dressing room of your local running store, think of the women just 30 years ago who never had the opportunity to struggle with compression bras and wrestle with adjustable Velcro straps. Make the investment in the best model you can find. You'll support the women's running community—as you support yourself.
Do you think running world still feels male-dominated? Very interested to hear your thoughts! Tweet @jessiesebor and @womensrunning to let us know!