Editor's Corner: Hero Status
Jessie shares some details about her time with Kara Goucher.
Heading out the door? Read this article on the new Outside+ app available now on iOS devices for members! Download the app.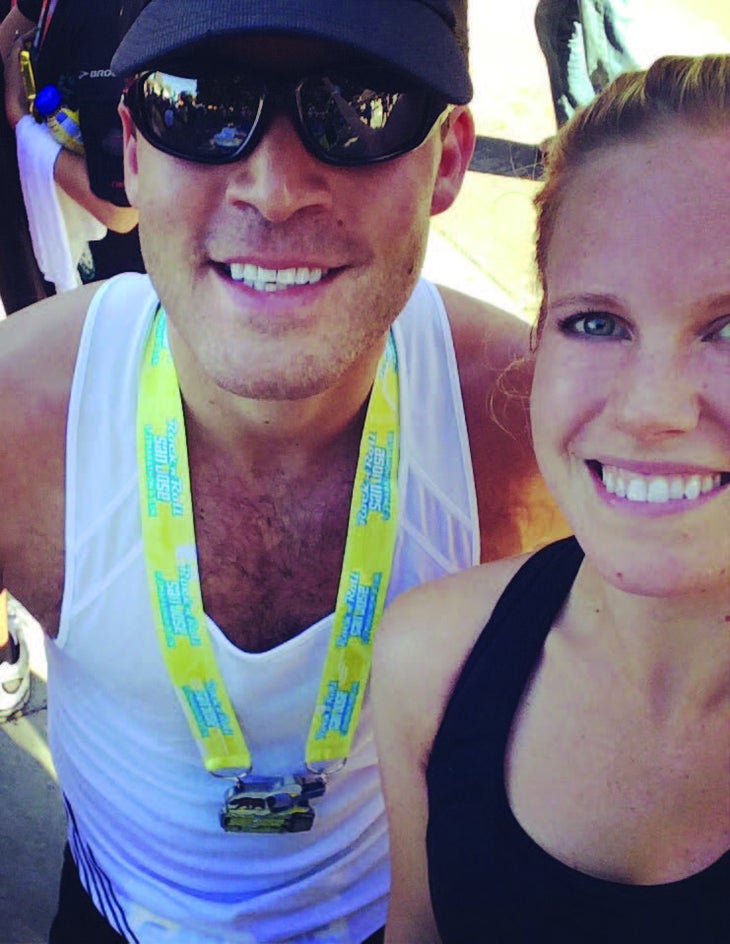 This past July, I had the pleasure of spending a day with professional athlete Kara Goucher. One of the fastest Americans of all time, Kara has placed third in both the New York City and Boston marathons, nabbed spots on two Olympic teams and brought home bronze from the world championships.
As far as I'm concerned, this qualifies Kara as a full-on celebrity—and WR treated her as such by following her around paparazzi-style for our feature. I was excited about this project primarily because, like many a runner nerd, I have been obsessed with Kara's career—and by extension Kara—for nearly a decade. But I was also captivated by the idea of getting a first-hand glimpse into the life of a pro athlete. What sort of tricks does it take to be the best in the world?
The day was at once a thrill and a humbling surprise. I discovered that Kara is friendly, thoughtful and cool—exactly the sort of stranger you'd want to hang out with for a day. From morning until night, she has created a life full of people she loves, and she invited our team into her world as if we belonged.
As for the tricks of an Olympian? It turns out there aren't any, at least not any Kara uses. The track where she worked out in the morning was certainly nice, but it didn't look much different than any I'd ever seen. During her 300-meter reps, she had to dodge a guy hogging lane one. Where was the state-of-the-art training facility and personal pacer to take her through her splits? Admittedly, she jumped on a fancy treadmill in the afternoon, but it was housed in (literally) the smallest, hottest room in which such a device could possibly fit.
What about nutrition? The wrap Kara ate for lunch looked suspiciously like one I've had from Whole Foods. There was no personal chef—unless you count 3-year-old Colt, who "helped" cut veggies for a stir-fry dinner—no nutritionist planning every bite and no doctor with her daily blood test results.
Although I may not have witnessed the high-altitude rooms and the heart-rate ear plugs that I'd hoped for, the takeaway I got from the experience is invaluable. What makes Kara fast? Natural talent (of course) and hard work, discipline and the passion to follow her dreams. On paper, this might sound cheesy, but in person, it's a beautiful thing to watch.
Related: Kara Goucher Web Series
Where Jessie has been running to (and from) lately…
1. I headed way up north for the Klondike Road Relay. The journey to this magical race  included an eight-hour ferry to Skagway.
2. The best thing I've seen on a run, maybe ever: wild porcupines blocking the trail on a rainy jaunt through the mountains in Juneau.
3. What's (almost) as fun as getting a brand new PR? Helping a friend earn one of his own. On Oct. 5, I paced my buddy RJ through a 1:28 finish at Rock 'n' Roll San Jose Half Marathon.