Eat Pray Run DC: Tracking The Miles
Do you track your miles? Courtney decided to start keeping tabs on her workouts.
Heading out the door? Read this article on the new Outside+ app available now on iOS devices for members! Download the app.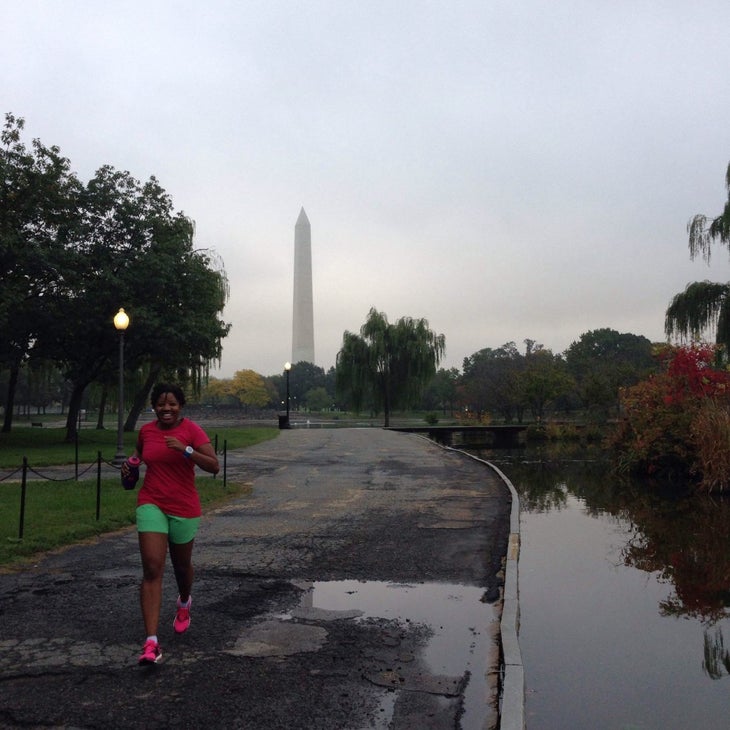 One of my running goals this year is to be intentional about tracking my miles. It is something I've always aspired to do but never actually been purposeful about completing. I sometimes would sync my Garmin to my computer (mostly just to charge it) and look at miles accumulated, but never in any kind of formalized or planned manner. It's kind of funny to me because I love statistics but never really cared about how many miles I was or wasn't running in any given time period.
However, I've decided that this year, I want to track not just my miles but my workouts in general. I want to be able to look back and see what was going on in my life, how my workouts matched up, and track any growth. A small part of this decision was finally buying a training journal (the Believe I Am journal, in case you're curious). I am now tracking each week by notating the workout, how I felt, what external factors I was dealing with, what I'm planning on doing next and more. I love it. I'm not quite sure why, but it just feels really empowering to have this record of everything that is happening with my fitness.
There's also a practical side to tracking my miles. I would always change out my running shoes based on when my feet started to hurt. Now because I'm tracking my miles and my workouts, I will know exactly when it's about time to change up shoes. I also will have a record of what workouts have corresponded with race results. I can clearly link my speed work (or lack thereof) to my race times and see if all that cross training really is working to make me faster. I think that in the past I've made a lot of assumptions that weren't necessarily based in fact. Keeping track of all of my workouts will fix this!
I truly think that by tracking what I'm doing and how I'm feeling each week, I can have a great foundation to set and achieve some awesome goals this year. By really truly being able to look at my running base, I'll be able to make some smart decisions about goals for my "A" races this year. And that is exciting and just a little bit scary.
Do you track your miles? Why or why not? Tweet @eatprayrundc and @womensrunning to let us know!