Push-Up Workout for Runners
Runners, step away from the standard push-up. Brace for this push-up workout with 8 different variations to keep it interesting.
Heading out the door? Read this article on the new Outside+ app available now on iOS devices for members! Download the app.
Many runners have a love-hate relationship with push-ups: they are challenging but effective.
One of the best things about push-ups is that you can do that at home or at the track when your workout is over with nothing but your own body weight and a few feet of space. As far as bang for your time buck goes, they are a quick and effective way for whole body functional strength. A strong core and upper body, paired with functional strength in the legs, is one path to a productive running season ahead.
Most runners fall into a workout routine that only includes standard push-ups, but there are numerous push-up variations, each of which presents a different challenge to the muscles.
RELATED: 5 of the Best Isometric Core Moves for Runners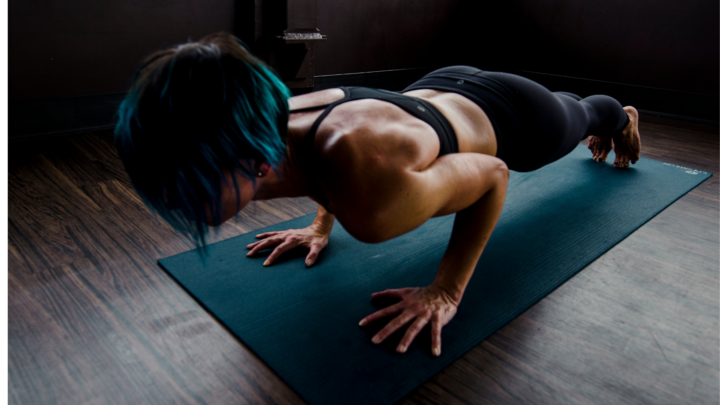 Push-Up Workout For Runners
In this strength training workout, you'll take on 8 different push-up variations.
If you're not yet strong enough, you can still do several of these options, but you'll want to perform them from your knees or with your body in an incline, such that your hands are elevated up on a chair or desk. Runners who have adequate strength should keep their knees off the ground.
With all push-up variations, proper form is essential.
Keep your glutes and abs tight and engaged throughout the entire set of each exercise.
Your body should be in a straight line from the top of your head to your heels, with your hips in line from your body.
Beginners should start with 5-10 reps for each type of push-up. Intermediate athletes should aim for 10-15 reps, and advanced runners with good upper-body strength should aim for 15-20 reps per set.
Complete 1-3 sets
Normal push-ups (hands shoulder-width apart)
Wide push-ups (hands separated about an extra foot)
Diamond or narrow push-ups (beginners should just bring the hands in a little closer than the normal hand placements while advanced athletes should form a diamond between the thumbs and index fingers of the two hands touching together)
Push-up jacks (jump your legs in and out to either side with each rep; beginners can tap one leg out to either side, alternating with each rep)
Decline push-ups (elevate your feet on a chair; couch, or box behind you)
Push-ups with leg extensions (lift one leg off the ground, keeping it straight and squeezing your glute as you descend into the push up; perform half the reps with one leg up and then switch sides)
Push-ups with shoulder taps (perform a regular push-up but tap the opposite shoulder at the end of each rep, alternating sides between reps)
Clapping push-ups (press explosively through your hands to lift your upper body off the floor, quickly clapping your hands together before getting them back into position to catch your body on the way back down into the next push-up)
Gradually build up the number of reps you can do.
Don't forget to stretch your chest when you're done; you'll be feeling this workout the next day!