Blogger On The Run: Running Tips 101
As a speedy girl runner, Melissa is passionate about helping women of all abilities fall in love with running.
Heading out the door? Read this article on the new Outside+ app available now on iOS devices for members! Download the app.
Want to know how to win a championship race by .09 seconds? Check out this week's Women's Running magazine Blogger On The Run – Melissa from Running Tips 101, and find out how she won a state title with less than one tenth of a second to spare! As a speedy girl runner, Melissa is passionate about helping women of all abilities fall in love with running. Read on to find out the juicy details of Melissa's running journey: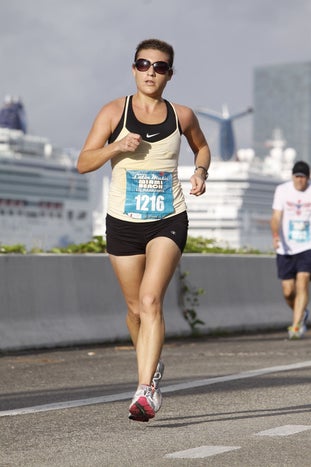 WR: How would you describe yourself? 
M: I am a former competitive high school and college (Brown University) runner. I am now a competitive adult runner – racing in local 5Ks and half marathons in South Florida. I also assistant coach the Spanish River High School Cross Country and Track teams in Boca Raton, FL, where I coach along side of my former High School coach. I blog to share the tips, lessons and training practices that I've learned during the past two decades! I hope you enjoy!
WR: How did you begin running?
M: I was a soccer player growing up but always knew I had a talent for running. I joined the Spanish River High School Cross Country team as a freshman in order to get in shape for soccer season. The running came pretty natural to me – and after that first season when I was a member of the 1996 Florida State Championship Cross Country Team I quit soccer and never looked back. I ended up being a part of two team state championship teams in high school and won two individual Track state championships. Running has always been my love and outlet. It's an amazing sport as you get out of it exactly what you put in.
WR: What keeps you running and training?
M: Nowadays – I run primarily for three reasons: 1. It makes me feel (and look) good. It keeps me strong and healthy. 2. I love racing and winning! For me, I'm a competitive person, so racing and being able to compete (and win) is all the motivation I need to train hard. 3. I run with my team at Spanish River High School while coaching them. As I always tell them – if I can do it, you can too. So being able to run with them and train with them is very important!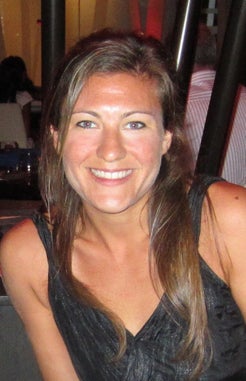 WR: What type of run is your favorite?
M: I used to love track workouts back in the day; but nowadays I do enjoy the long, slow run on Sunday morning. It just seems like a step away from things, an opportunity when I can talk to my running partner/group and just enjoy the view. I also feel awesome the rest of the day – knowing I just completed a 9 or 10-miler!
WR: What's your favorite race memory?
M: Definitely my junior year of high school at the Florida High School State Track Championship. I won the 1600-meter race by .09 seconds. Literally I leaned my head at the end of a sprint in order to take the title. The adrenaline during and after (and even now) was unlike anything I've ever felt. I wanted to win that race more than anything in the world – and to have accomplished it then was truly an amazing thing. About an hour later, I returned to the track and won the 3200-meter race – despite not being favored. That just added to the perfection of the whole day!
WR: How do you reward yourself for accomplishing your training/running goals?
M: The reward is the race; and the feeling of racing well, hitting my goal times, even winning the race is the REWARD. The feeling of accomplishment, the feeling that I can't remove the smile from my face, is like nothing else in the world for me! Oh and I'll sometimes schedule a massage! That's a good reward too 🙂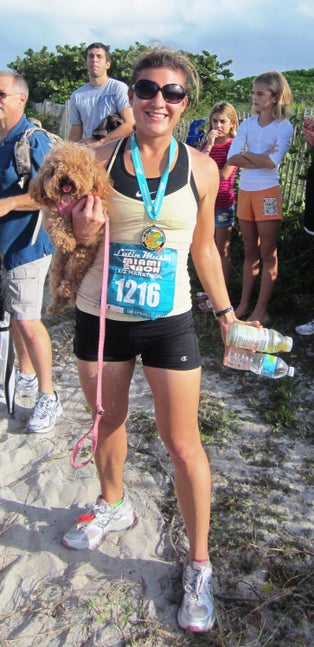 WR:  Best running advice you've received or given?
M: Train hard and then trust in your training when you are racing. Try not to stress at the start of the race; I've wasted so much energy doing that! Know that the work you already put in will adequately prepare you for anything you are about to face! My high school coach (Coach Rothman) told me this so many times and I truly wish I had listened better. I would have enjoyed racing a whole lot more! And I would have done better!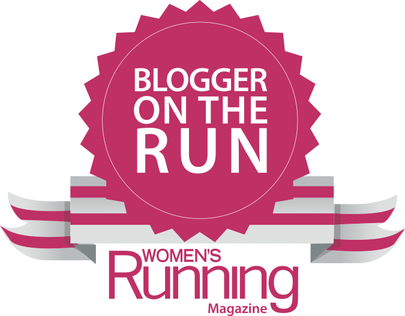 Want to read more? Head over to Running Tips 101 now!
Melissa tries to squash pre-race anxiety to conserve energy – what techniques do you use to stay calm and focused?
GIVEAWAY ALERT!
We love our Women's Running magazine Blogger On The Run so much that we want to inspire you to check her out! Simply leave a comment below telling us what you think about Melissa's story and you'll be entered to win a one-year subscription to Women's Running magazine. Winner will be announced on tomorrow's post, so check back then to see if you won. Don't wait – enter now!