A Veteran Runner's Advice To Beginners
Editor-in-Chief shares her years of running wisdom to help new runners.
Heading out the door? Read this article on the new Outside+ app available now on iOS devices for members! Download the app.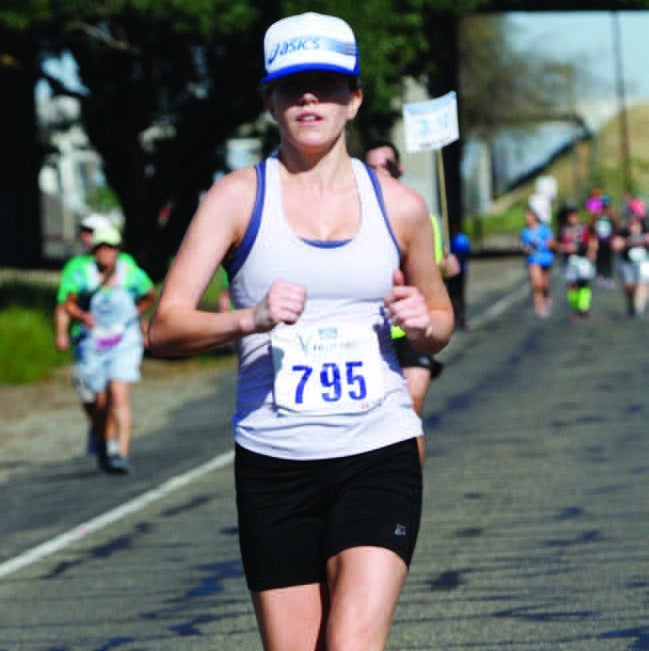 The legendary marathoner Kathrine Switzer once wrote, "Getting your shoes on is the hardest part of any workout." To expand on Switzer's wise words, the lacing hurdle becomes exponentially higher if you have never (ever) run.
Starting any new activity is tough—and it's not only a question of motivation. For example, I live in coastal Southern California and have never even touched a surfboard. Friends have tried to persuade me to learn, but even with their support, I'm never sure where to start. How would I pick a board or a break? What are the etiquette rules of the surfing world? These logistical uncertainties are enough to keep me on dry land before I even consider other deterrents: making a fool out of myself (even if no one's watching) and getting stuck underneath a surfboard (can that happen?).
My hope for any beginner runner that finds her way to Women's Running is that it helps to remove any questions that obstruct the path of a runner starting out. The good thing about running is that, unlike surfing, there isn't much to grasp.
Even if you've never put on a pair of sneakers in your life, you know how to run. You need minimal equipment, and you can do it almost anywhere. That doesn't mean, of course, that it can't be intimidating.
Our website is chock-full of useful tips that are perfect for beginners (and a good refresher for us long-timers too). You'll find tricks on how to breathe properly, improve your form, gear up and fuel right—plus a training plan that can take you from walking to a half-marathon finish line in 14 weeks.
However, I think the best advice for newbies doesn't require any instruction. It's simply this: There is no right way to run. Yes, it is best to do things like warm up, buy shoes at a specialty running store and eat a light breakfast before you work out. But are you going to do mortal damage if you skip the stretching, shop online and go hungry one morning? Probably not. Plus, you might learn something about your body, the sport and yourself along the way.
Everybody is different and there is no perfect formula to make running work for you. Give it a shot! What's the worst that could happen? The good news is there's no way you can drown.