Advice From The Time-Crunched Runner From Moms, Sub-Elites And Pros
We got tips from mother runners, sub-elites and pros to find out how they balance family-life, work and training every day.
Heading out the door? Read this article on the new Outside+ app available now on iOS devices for members! Download the app.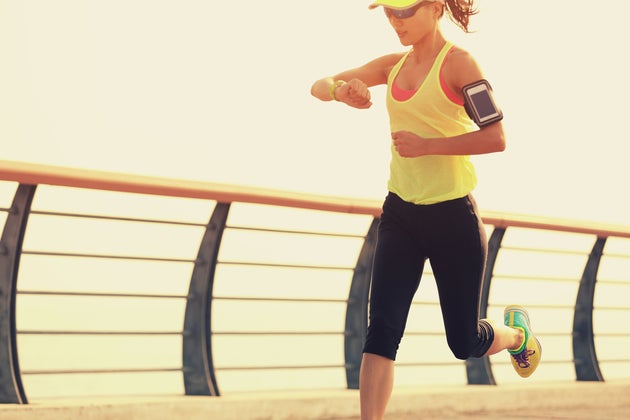 We can all agree there are not enough hours in the day to accomplish everything on our to-do list, not to mention squeezing in our training runs. If you think you cannot possibly work, manage the kids, organize family activities and train for a big running goal, you may want to re-think your agenda and priorities.
There are plenty of men and women runners (some training and racing at a very high level) who work ridiculously long hours, have more kids than pairs of running shoes and volunteer at various clubs or organizations all while running up to 100 miles a week.
Learn how to squeeze more running into your day by looking at theirs:
THE WORKING MOM
Running moms like Michele of NYC Running Mama and Ashley of Running Bun who work full-time jobs and have more than one kid have to plan everything ahead of time to train and run marathons. Their demanding schedules have them out the door for work by 7 a.m. so their runs usually take place before the sun comes up. Way before. Organizing clothing, school lunches and what to have for breakfast the night before are all a must.
HOW THEY GET IT DONE
Wake up early.
Plan everything in advance.
Talk to your partner about shared responsibility.
Don't compare training plans to non-working moms/athletes and stay focused.
Figure out if you really need to run high mileage to achieve your goals—you may not!
Keep it (relatively) fun.
THE SUB-ELITE
Alicia Eno is a 49-year-old competitive marathon runner and behavioral psychologist with kids. Eno finds time to log 90 miles per week by running twice a day. She also wakes up at 4 a.m. and checks e-mails while running! Talk about multi-tasking.
HOW SHE GETS IT DONE
Make strict sleep time and wake up rules and stick to them.
If you run twice a day, make one very easy.
Multitask (although we don't recommend checking e-mails on the run unless you stop to do it!).
Set aside time everyday to do something you love, other than running.
THE PROS
So yes, professional runners are often paid in sponsorships, clothing and gear or with prize money but, it's usually not enough to sustain a family and quite a few have second jobs and other responsibilities.
Take elite ultramarathoner Dave Mackey, for example, who runs upwards of 100 miles per week while helping raise two young children and attending school to become a physician's assistant. He was quoted as saying, "If someone is motivated, they'll find the time instead of letting life circumstances dictate everything," which pretty much sums it up.
HOW THEY DO IT
Prioritize workouts, wake up early or go to bed late.
Run at lunch as your second run of the day.
Lean on your partner to do the heavy lifting at home.
Have a flexible work schedule with an understanding boss and maybe even take time off to train in the month leading up to a big race (like the Olympic Trials).
Play around with sleep, nutrition and cross training to see where you get the most benefit to your running, and focus on that.
Most of us are trying to get in a few extra miles in on the weekend or possibly wanting to finally run our first marathon. Hopefully you can see now that with some pre-planning, organization, help and possibly a little less sleep, it can be done! The question is, how badly do you want it?