A Simple Trick To Do More Sprints
I had to take my own advice to get through all of my sprints and it worked!
Heading out the door? Read this article on the new Outside+ app available now on iOS devices for members! Download the app.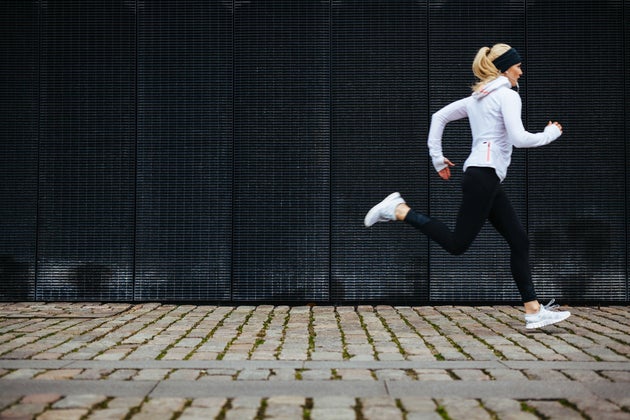 I had a friend join me for my warm-up for hill sprints, so she could get in about 20 minutes before she had a massage (nice for her!). Before I got to the meaty six to 10 hill sprints, my training plan from Eric Orton's book, The Cool Impossible called for four 30-second accelerations, so I suggested she treat them as sprints at the end of her run.
Let's say she was skeptical, but she was running for less time than usual, so she agreed. Since she hadn't done this kind of thing before, I explained that she could use the one-minute recovery time to walk or run slowly. After the first two efforts, she wasn't particularly interested in starting running again until it was time to sprint. After the third sprint, she immediately started walking and exclaimed that she was done.
I knew she had the ability to do one more 30-second effort, so I suggested instead of thinking of it as a 30-second sprint, she should think of it as including a one-minute recovery, so her commitment was for 1:30, and then she should decide whether to sprint again. As you might imagine, after the recovery for a full 60 seconds, she was agreeable to do the last 30-second sprint.
Next thing I knew, she had left to shower up for her rubdown and I was motoring up the hill in front of my house. After six uphill charges (the minimum in my plan), I turned to head downhill and thought, I'm done! I started to think about turning midway downhill on a flat side street to do my cool-down.
And then I realized, I needed to run all the way down the hill before I could decide. I had just given my friend that advice, so I should take it to. I got to the bottom of the hill and felt refreshed—it's amazing how different you can feel. I started up the hill one more time and then ran back down. Then I was done.
Now I have a new mental trick for sprints, even if I just use it on the last one or two efforts.